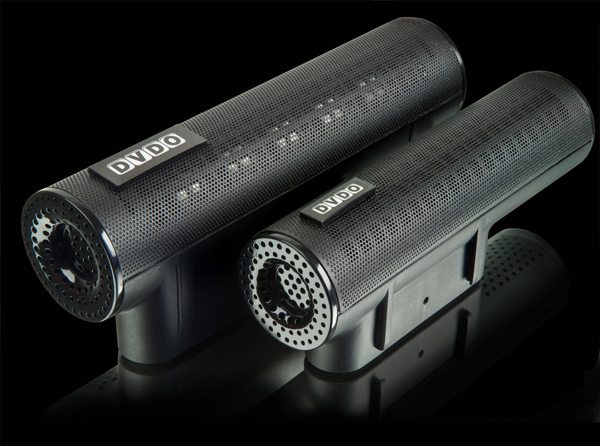 DVDO, a provider of high-quality, HD video processing, switching and connectivity solutions, has just announced the availability of the DVDO Air WirelessHD solution for the wireless transmission of uncompressed HD content from HD source units to a HDTV and/or display. The WirelessHD-compliant DVDO Air operates at 60GHz to deliver 1080p video, and 7.1 surround sound audio for 2D and 3D formats. DVDO Air also transmits HDMI signals, including commands from the Consumer Electronics Control (CEC) protocol.
DVDO Air consists of a wireless transmitter, a wireless receiver, and a receiver-mounting clip that easily secures to the wall or to the top of the HDTV. The solution offers a clean, wall-mountable alternative to long cable runs and provides flexibility in positioning HD equipment anywhere in the room without the placement restrictions of a wired connection. DVDO Air works seamlessly with other professional-class DVDO switching and processing products such as iScan Duo and EDGE Green for full HD interoperability across multi-manufacturer HD devices.
Using an uncompressed transmission system that enables the delivery of 1080p video and 3D images, with 7.1 channel lossless surround sound, the system delivers quality on par with a wired connection. And by operating in a band of frequencies well above those used by other wireless devices in the home or office, DVDO Air performs without any interference from walkie-talkies, Wi-Fi systems and phone networks, including cordless and cell phones. Whether connecting a few feet away or throughout a large room, up to 30 meters, this efficient operation makes DVDO Air an ideal solution for seamless and cost-effective installations.
For more info, please visit www.dvdo.com