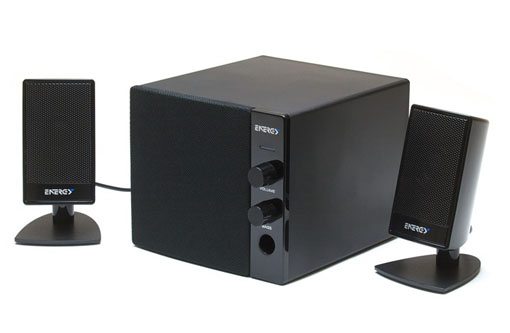 Energy, a Klipsch Group, Inc. brand, just announced their first multimedia speaker system product, the Energy Power EM-2.1.
The Energy Power EM-2.1 is pegged as an easy-to-use, plug n' play product. Users need simply to plug both the speakers and a computer into the back of the EM 2.1 subwoofer with the provided cables and they are ready to listen.
The Energy Power EM-2.1 multimedia system utilizes a three-inch, front-firing subwoofer and two satellite speakers with fibre composite cone drivers. Available in a high-gloss, black-satin finish, the speakers easily sit on either side of a laptop or computer monitor. The subwoofer is very compact, which allows it to be used on a desktop, rather than only on the floor.
The Energy Power EM-2.1 will retail for $99.99 (U.S. MSRP) and is expected to be available this month – November 2011.
Look for more details at: www.energy-speakers.com