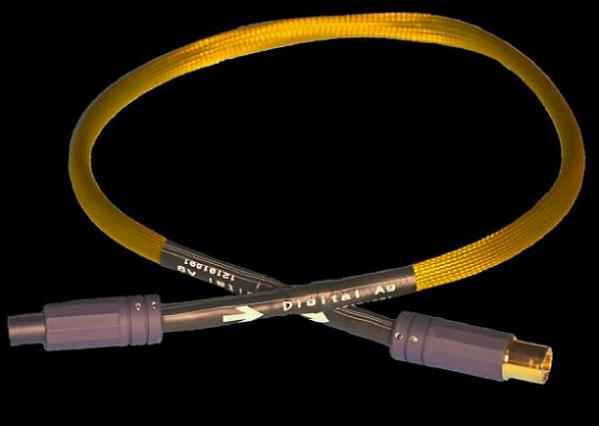 EnKlein, based out of Missouri, United States, offers a range of cable accessories for audiophiles and musicians seeking to get the maximum performance from their equipment. Some of the EnKlein's cable products – like the Amphora phono cable, Zephyr interconnect and Taurus power cord have already garnered a following.
EnKlein's latest product is their first digital interconnect and is named the Digital AG. The Digital AG is constructed from high-purity silver conductors, with silver RCA terminations. EnKlein offers XLR connectors, with thickly silver-plated pins over high-purity oxygen free copper, as an option.
EnKlein indicates that the construction of the Digital AG cable is based on their proprietary sealed air tubes, constructed with a unique longitudinal symmetric winding. The Digital AG has been designed to dampen harmonics created by fundamental digital frequencies so that pulse deformation is reduced, while energy is preserved.
The Digital AG uses solid silver conductors, which is a rarity for digital cables but EnKlein's justification is that the solid silver ensures congruent resistance across the length of the cable and as such, reduces jitter.
The new Digital AG from EnKlein is currently available at a MSRP of $3,800 U.S. per metre. Look for more details at: www.enklein.com.