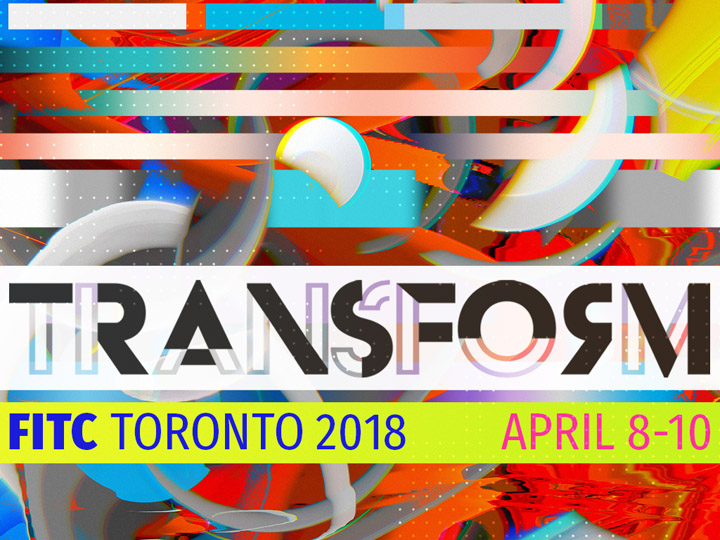 The Future of Innovation, Technology & Creativity is back in Toronto this April 8-10, 2018!  Join FITC, an event that offers 70+ speakers, 1200+ attendees for three days and three nights of talks, workshops, networking events and more, including workshops with Jessica Walsh, beeple, PES and Grant Skinner.
Don't miss the chance to TRANSFORM your career, your social circle, and how you approach your work at FITC Toronto 2018.  For details and to buy tickets visit www.fitc.ca/toronto
FITC is hosted at the Hilton Toronto on 45 Richmond Street West, Toronto, ON Canada , M5H 2L2.