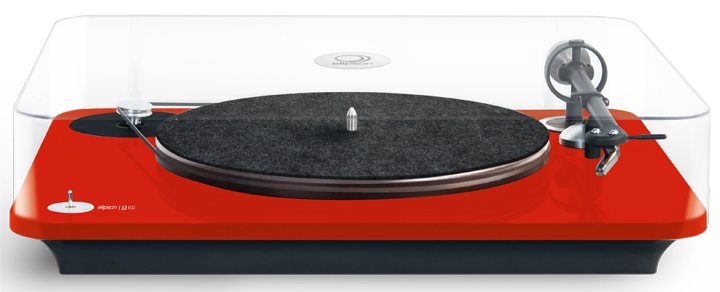 Gem-Sen has been appointed by world-renowned French electroacoustics specialist Elipson to bring the innovative company's products, including high-performance turntables, to Canadian music lovers.
Elipson's turntables are made in France and feature their own tonearm design as well as a proprietary motor and speed control, and patented anti-skating tonearm technology. Unlike many turntable manufacturers, beautiful dust covers are standard. Options include moving magnet or moving coil phono stages, USB, and Bluetooth solutions, and Ortofon cartridges. Pricing ranges from C$499 to $899.
"We saw a large opportunity for our dealers to feature such unique design, and the new turntable line is in step with the resurgence of vinyl to satisfy growing demand for product that fits the décor while delivering a benchmark in performance.", commented Mike O'Connor, Gem-Sen's Vice-President of Sales. "There is a perfect fit between Elipson and our other Hi-Fi brands." Gem-Sen's Hi-Fi Division also distributes Acoustic Energy, Dynaudio, JL Audio, Krell, and WireWorld through a network of hi-fidelity reps and dealers across Canada.
Based in France, Elipson has been innovating in the field of electroacoustics for over 70 years. The company makes extensive use of its patents and state-of-the-art testing and manufacturing facilities to produce better sound and better aesthetic design. To learn more about Elipson turntables, please visit: www.elipson.com/en/category/48_Turntables.html
Gem-Sen Holdings Corporation's Hi-Fi Division holds the Canadian distribution rights to Acoustic Energy, Dynaudio, Elipson Turntables, JL Audio, Krell, and WireWorld. To learn more about Gem-Sen, please visit: www.gemsen.com/consumerelectronics