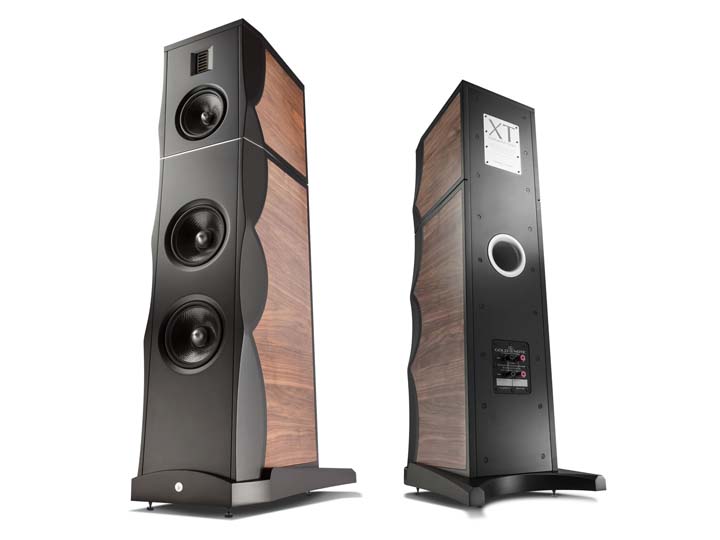 Italian high-end manufacturer Gold Note has just announced the release of the gorgeous XT-7, a brand new full-range, 3-way speaker.
With a distinctive curved design which controls resonance, the XT-7 offers state-of-the-art solutions: high quality crossovers with Mundorf and Clarity components and custom drivers developed with SEAS in ultra-stiff woven polypropylene.  It also features an anti-turbulence bass reflex design and a ribbon tweeter.
The separated cabinets for the bass and mids/highs offer enhanced performance: the bass driver cabinet is vented while the mid/high cabinet is sealed to reduce internal reflections.
The XT07 is available in Black Glossy, White Glossy, Italian Walnut or Grey Maple and has an MSRP of 13,500 Euros /pair.
To learn more about its technical details and see more pictures, please visit www.goldnote.it