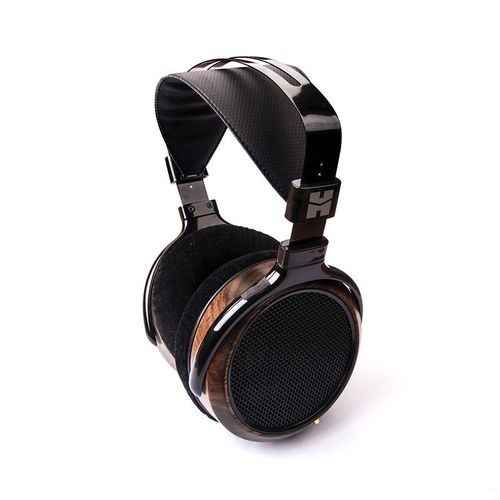 HiFiMan has just announced the availability of their latest full-size planar magnetic headphone, the HE-560. The new HE-560 has been designed for use in home or studio and replaces the HiFiMan HE-500 headphone.
The new HE-560 is 30% lighter than comparable headphones to provide a more comfortable listening experience. The headband has been redesigned to also increase comfort, while beveled ear pads provide improved sound quality, as well as additional comfort. The ear cups are made of premium Teak wood for durability as well as appearance.
The HE-560 leverages newly-designed single-ended drivers in an open-back design for a larger soundstage and greater spatial imaging. With an efficiency of 90dB, the new HE-560 can be used with even modest headphone amplifiers. To ensure the greatest amount of details, a premium cable comprised of Crystalline copper and Crystalline silver is included as standard.
Key Features of the HiFiMAN HE-560:
Newly-engineered, single-sided, planar magnetic driver provides superior soundstage and spatial imaging
30% lighter than other full-size planar magnetic designs for increased comfort
Increased efficiency so it is easier to drive. Can be used with modest amplifier
Beveled ear pads for increased comfort and improved sound
Newly-designed cable comprised of crystalline copper and crystalline silver
The new HiFiMan HE-560 is currently available at a MSRP of $899 U.S. Look for more information at: www.hifiman.com.
Comments are closed.