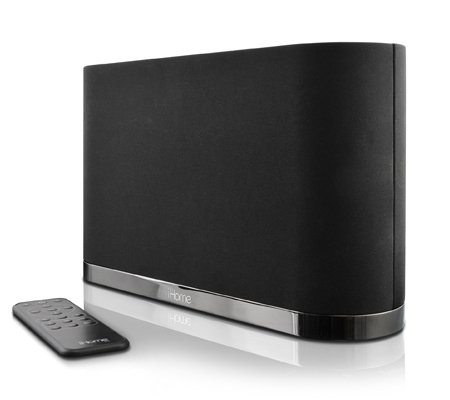 iHome recently announced that its iW1 Speaker System featuring Apple's AirPlay will be available in North American starting September 26, 2011.  This is one of the first speakers systems on the market to offer the AirPlay feature which allows iPods/iPhones and iPads to stream audio wirelessly to the system.
Powered by a rechargeable lithium-ion battery, the iW1 enables a truly wireless listening experience and employs Bongiovi Acoustics Digital Power Station (DPS) technology and four (4) active speakers for premium audio performance in a compact design.
Using AirPlay, users can wirelessly stream music simultaneously from iTunes, iPhone, iPad or iPod touch to multiple AirPlay-equipped iHome speakers over Wi-Fi. AirPlay requires iTunes 10.1 or later and iPhone, iPad, or iPod touch with iOS 4.2 or later.
For more info, please visit www.ihomeaudio.com.