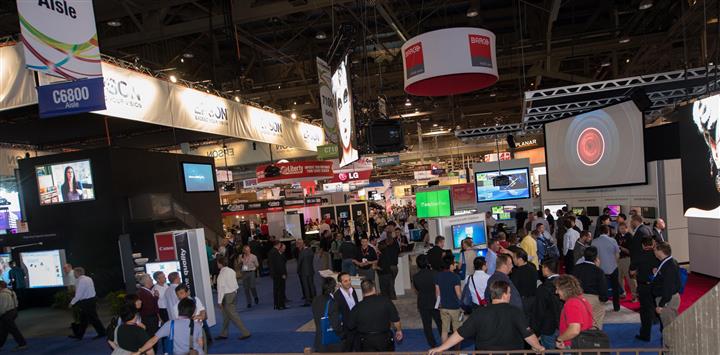 InfoComm is an annual AV event that happens in Las Vegas. Last year was its most successful year, where it saw a total of 950 exhibitors and 40,000 people that came from more than 100 countries attend the event. InfoComm is a lot different to the much-larger CES events in terms of showcasing the latest in audiovisual technology, as well as giving people the opportunity to learn new skills that can advance their careers.
InfoComm is setup in such a way that makes it easier for people to navigate through its hundreds of exhibitors and products. The event has hundreds of sections for audio, video, digital signage, unified communications, and lighting. It has thousands of products that can be used at home so individuals who are looking for a way to enhance their house or office through technology can find the things that they need here.
This year's InfoComm will be held on June 4 – 10. Here's what attendees can expect according to the event's website:
1.) Focused show floor pavilions so you can find the audio, digital signage, unified communications and collaboration, live events and security solutions you need
2.) InfoComm University™ training and hands-on workshops that deliver the real-world skills you'll use on the job
3.) Behind-the-scenes technology tours of AV installations at local entertainment and sports venues
InfoComm is just one of Las Vegas' many conventions that happen every year. Ever since its economy became affected by the emerging online gaming industry, Las Vegas has become active in promoting its city through other methods. According to CNN, the city is constantly losing revenue, and that can be attributed to online gaming providers that not only provide comfort to users playing at home but also enticing deposit perks to people who play their games. In order to stay competitive in the cutthroat entertainment industry, Las Vegas has expanded its offerings by hosting a lot of conventions such as InfoComm in the hopes of driving more tourists to the city.
To get a glimpse of last year's InfoComm, readers may visit the event's official website.