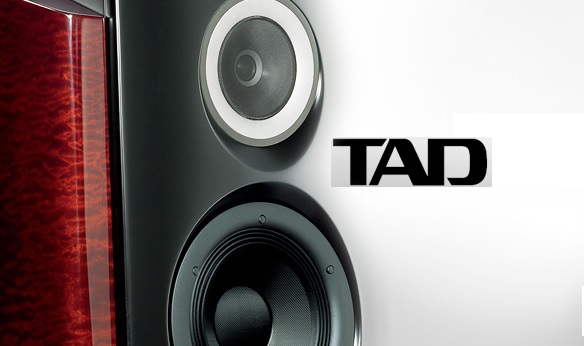 MoFi Distribution has announced that they are now the North American distributor of Technical Audio Devices Laboratories (TAD). Formerly distributed by Pioneer USA, TAD has chosen to now partner with MoFi Distribution, given the companies experience in the high-performance home audio space.
TAD is a world-class manufacturer of loudspeakers and components based in Tokyo, Japan. Since 1975, the company has provided speakers used in recording studios around the world. TAD Home Audio was launched in 2008 to deliver professional studio audio quality to consumers by incorporating technological breakthroughs such as its proprietary Vapor Deposit Beryllium drivers and SILENT™ cabinets.
MoFi Distribution was started in 2015 to represent and distribute products from select global audio manufacturers in the U.S. market. Its sister company, Mobile Fidelity Sound Lab, has remained the undisputed trailblazer and leader in audiophile recordings since 1977. MoFi maintains its ongoing commitment to improving industry standards, resulting in numerous innovations such as half-speed-mastered Original Master Recording™ LPs and the forthcoming UltraDisc One Step™ LP.
MoFi Distribution imports and distributes AVID, Koetsu, Quad, solidsteel, and Wharfedale and also represents U.S.-based brands Balanced Audio Technology and Mobile Fidelity Sound Lab. More information can be found at: http://mofidistribution.com