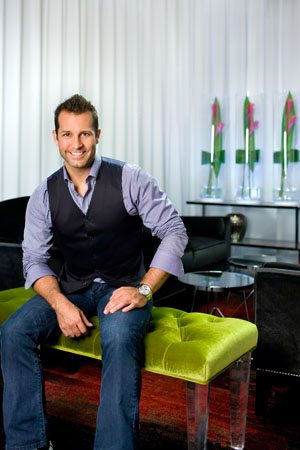 Could your entertainment space use an interior designer's touch?  TAVES is very proud to announce that top designer and television personality Yanic Simard of the Toronto Interior Design Group has joined the growing number of seminar presenters to be featured at the 2012 Toronto Audio Video Entertainment Show. Yanic has been featured in many Canadian and international publications, and you might recognize him from his regular design guest expert appearances on the Canadian acclaimed #1 Citytv show Cityline.  In his seminars, Yanic will share ideas and tips on how to create a visually appealing designer look for your space, while seamlessly integrating a music or home theatre system.  If you're thinking of a setting up a new entertainment room or would like to breathe new life into an existing one – you won't want to miss this exciting seminar!  Attendees will have the chance to participate in a draw to win a one-on-one Design Consultation with Yanic immediately following each presentation, specific to their media room.  More details, along with the schedule of this seminar, will be posted on the TAVES SEMINARS page a little closer to the show date.
In the meantime, for more information about Yanic Simard and the Toronto Interior Design Group please visit http://www.tidg.ca/.
For more information about TAVES, please visit http://www.taveshow.com/.