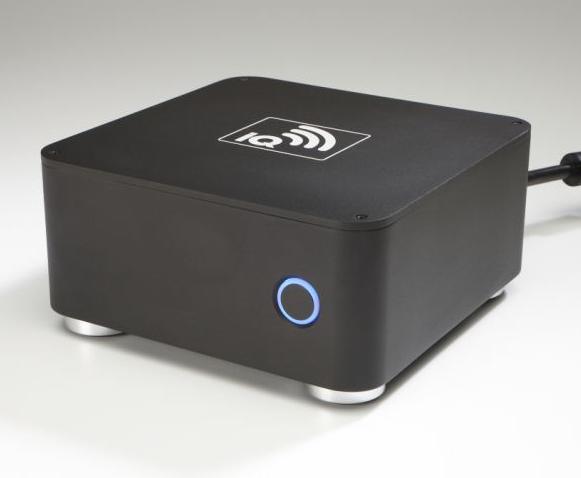 IQ Audio Corporation, has just introduced its new M300 Power Amplifier.  The IQ M300 mono block amplifier is a 150-watt RMS Class D switching mono-amplifier.
IQ designed the M300 power amplifier to deliver delicate detailing and excellent micro-dynamics from a black background, while providing powerful punch and slam in the bass, and dimensional imagery.
The seamless extrusion enclosure has machined aluminum top and bottom panels with the extrusion mounting holes created using CNC machines.  It measures just 3? H x 7.7? W x 7.7? D and weighs only 7 pounds, taking advantage of the efficiencies that switching power can provide.
IQ's FTC rating methodology is an attempt to bring a broader understanding and engineering honesty to the power rating issue. The M300 is capable of generating truly phenomenal power levels into virtually any speaker load. The M300 mono block is rated at an impressive 150 Watts RMS continuous into 8 Ohms, and 300-watts continuous into 4 ohms, rated using FTC continuous sine wave power.
The M300 amplifier employs a state-of-the art micro-controlled front end section that has remarkably low distortion. Both the balanced and unbalanced inputs yield exceptional results.
The M300 amplifier uses an innovative and state of the art switch-mode power supply to ensure the most musical amplification currently available. The IQ power supply uses the latest high speed switching technologies that results in extremely fast response, with very low conducted and radiated noise. The result is a powerful, dynamic, and musical power supply.
The IQ M300 Power Amplifier is now available direct from IQ at a MSRP of: $1,595 per pair.  Look for more details at: www.iqaudiocorp.com.