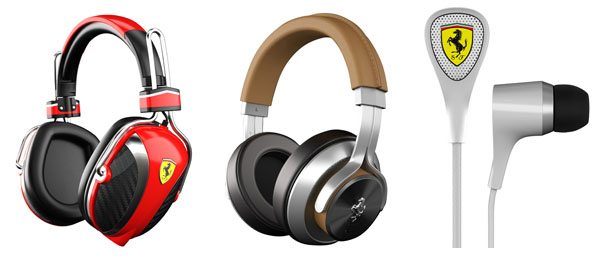 Logic3 has just announced that it has selected JAM Industries to distribute the iconic Ferrari by Logic3 collection of world-leading audio products in Canada & North America. The extensive range of Scuderia and Cavallino collections celebrate Ferrari's excellence and flair, both on the road and in motorsport, by delivering superior audio performance and beautiful design.
JAM Industries will make the Ferrari by Logic3 range of audio products available to premium retailers across Canada & North America in the coming weeks.  The Ferrari by Logic3 range comprises of two distinguished collections:
The Scuderia Ferrari Collection is inspired by the competition, speed, and technological innovation of the F1 team. Each product takes its design cues from the sleek racing Ferrari cars, so recognisable and globally adored. This collection carries the exclusive Scuderia Ferrari badge, demonstrating a shared vision of performance, technology, and power.
The Ferrari Cavallino Collection is influenced by the emotive driving experience of Ferrari's timeless GT road cars. Premium textures and materials combined with superior finishes create unparalleled luxury and beautiful aesthetics. A range that deservedly features the illustrious 'Cavallino Rampante' (Prancing Horse) marque, defines excellence, finesse, and is truly iconic.
Recognising the opportunity to build this new collection of audio equipment, Logic3 has worked with highly respected audio designers in this specialised field to create a range of unique audio products that bring Ferrari's iconic Italian heritage to life.
The Ferrari team has been closely involved with Logic3 throughout the entire process, ensuring the marque's characteristic style, design and personality are captured within every product.
Resellers wishing to become an Authorised Partner please contact JAM Industries:
USA – American Audio and Video
4325 Executive Dr, Suite 200, Southaven, MS, 38672
1-866-965-6050
Email – info@americanaudiovideo.com
Canada – Erikson Consumer Multi Media
21000 Trans Canada Hwy, Baie D'Urfe, Quebec, Canada, H9X 4B7
1-800-567-3275
Email – info@eriksonconsumer.com
For more information, please visit www.ferrari-by-logic3.com.