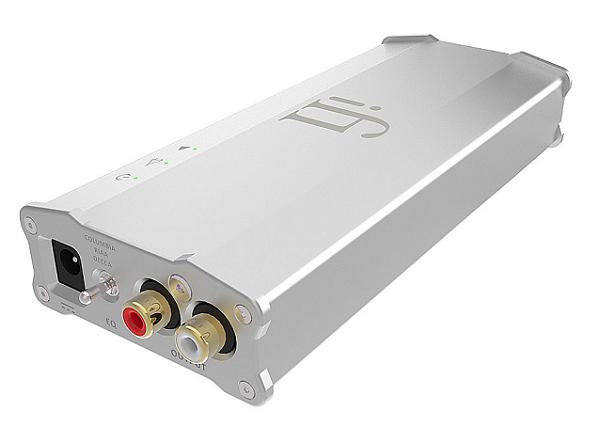 The new iFi audio brank of products incorporate trickle-down technology licensed from Abbingdon Music Research (AMR) and aimed primarily at the up-and-coming computer-audio market. All products boast Class A analogue circuitry with no DSP, ensuring that the signal stays bit-perfect throughout.
Virtually every iFi product and its packaging are made from highly recyclable materials like aluminum, paper, recycled plastic and no use of harmful toxins in products.
The all new iFi "micro" range of products targets the Computer Audio Generation and aims to provide the maximum performance out of digital formats. The products under the micro range that have just been released, include:
iUSB:
iFi professes that the most important feature of any USB audio device (USB DAC, USB Amplifier and USB Speaker etc.) is the power supply and that USB power typically falls far short from being a suitable noise-free power for high-quality music reproduction. To improve all USB audio devices the iUSB aims to provide the best possible USB power, providing a whisper quiet background, greater dynamics and a more vibrant, richer musical performance.
iDAC:
The iDAC is a The iDAC uses a highly-advanced Asynchronous/Jitterless USB interface (trickle-down technology from AMR's high-end audio equipment) tied to a ESS Sabre DAC chip that provides 24-bit/192kHz resolution. The iDAC utilizes 3 dedicated internal power supplies and is augmented by the ESS Hyperstream Chipset — typically reserved for expensive high-end audio equipmen.
iCan:
The iCan is a headphone amp to meet the demands of a wide range of headphones. Using XBass the iCan is said to allow the user to hear deeper, richer and cleaner bass. The 3D Holographic Sound system creates headphone-based music that is free-flowing rather than restricted.
iPhono:
Features include 6 x EQ curves, adjustable MC load, dedicated ultra-low noise MC stage, adjustable MM load, and adjustable gain. The iPhono utilizes Class A circuitry and provides ultra-wide dynamic range approaching that of CD.
All iFi micro products are now available at the following MSRP:
iUSB = $199.00 U.S.
iDAC = $299.00 U.S.
iCAN = $249.00 U.S.
iPhono =$399.00 U.S.
Look for more details at: www.ifi-audio.com.