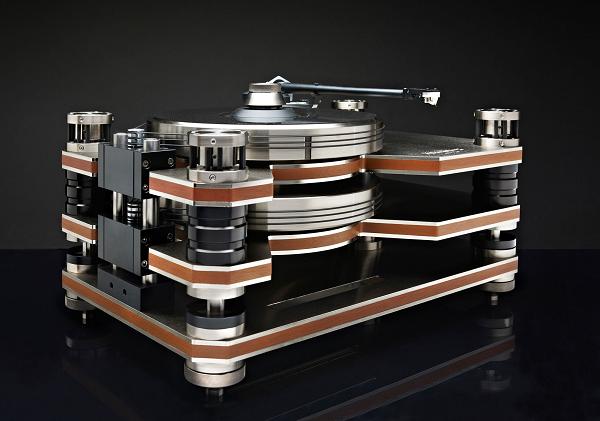 Kronos Audio will be launching their new Kronos turntable at CES 2012, in Las Vegas this week. The Kronos is claimed to be the world's first counter rotating, dual-platter, suspended turntable. This design innovation is purported to provide an unprecedented level of stability, so that more musical information can be extracted from vinyl records.
A prototype version of the Kronos was demonstrated in April 2011 at the Montreal Son et Image show. Now, the finalized production model of the Kronos will be presented for the first time at CES 2012, in collaboration with renowned Lamm Industries electronics, Verity Audio speakers and Graham Engineering tonearms. KRONOS designer Louis Desjardins will be available to demonstrate the turntable and answer questions.
The new Kronos turntable is available for immediate distribution. Look for more information on this product at: www.kronosaudio.com.