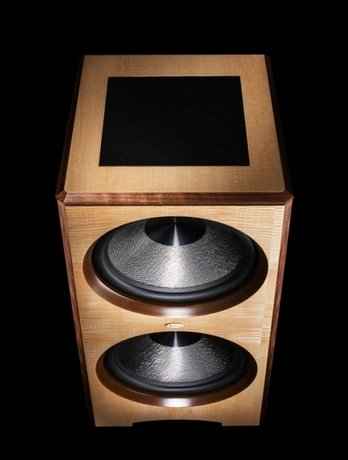 Legacy Audio has just introduced their new Goliath XD subwoofer.  The new Goliath XD incorporates two 15" ultra-bass drivers paired with two 15" passive radiators and a 1000 Watt internal amplifier with DSP.
The Goliath XD's ultra-bass drivers utilize diaphrams constructed of a silver/graphite/ rohacell composite within a vented motor structure.  Two 15" custom weighted passive radiators serve to provide ultra deep bass extension without port noise/chuffing.  
The Goliath XD incorporates Legacy's XP-4080 digital processor with 4 inputs x 8 outputs and 32 bit DSP.  This permits low pass crossover settings with slopes of 6 to 48 dB/octave.  The provided algorithm optimizes peformance of the 15" drivers with the twin weighted 15" passive radiators. Eight parametric filters can be readily adapted to assure accurate room power response.  The DSP adds a synchronization feature to align up to four subwoofers in time.  Amplification within the Goliath XD is by two 500 Watt ICEpower modules with power saver feature – one mated to each driver.  
Additional Specifications:
Frequency Response: 12-150 Hz
Dimensions: 40.125"h x 18.125" w x 19.125" d
Available in a variety of finishes
The Goliath XD is currently available at a MSRP of $9,950 U.S.  For further information, please visit our website: www.legacyaudio.com.