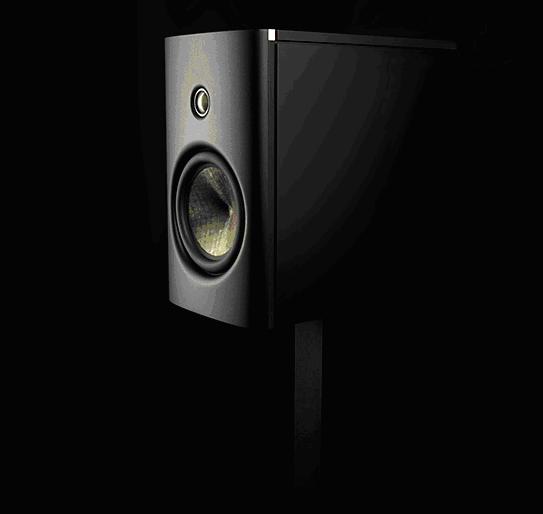 Magico LLC, has just announced the release of their newest loudspeaker, the Magico Q1. The Q1 is a 2-way stand-mounted monitor housed in a fully-braced, fully-damped, aluminum and copper, hard-anodized enclosure. A new agicodesigned driver complement, including a new 7" Nano-Tec woofer promises to provide greater efficiency and power handling – allowing for use with even high-quality amplification of as low as 50 watts.
Magico claims that they have addressed the common problem of resonance in the stand mount speakers with the Q1. Instead of using a heavy decoupled stand the Q1 is directly coupled to the stand, with the stand itself acting as a damping mechanism.
Magico will be demonstrating the Q1 at the High End Show in Munich, Germany this May.
Additional specifications are:
1 x 1" MBe 1 Tweeter
1 x 7" Nano-Tec Bass
Sensitivity: 86dB
Impedance: 5 Ohms
Frequency Response: 32 Hz – 50 KHz
Minimum Power: 50 Watts
Dimensions with stand: 44" H x 15.2" D x 10" W (112cm x 37cm x 25cm)
Weight: 120 lbs. (54 kg)
Delivery is expected in the third-quarter of 2011. The Magico Q1 will have a MSRP of: $24,950 U.S. / pair.
Look for more information at www.magico.net