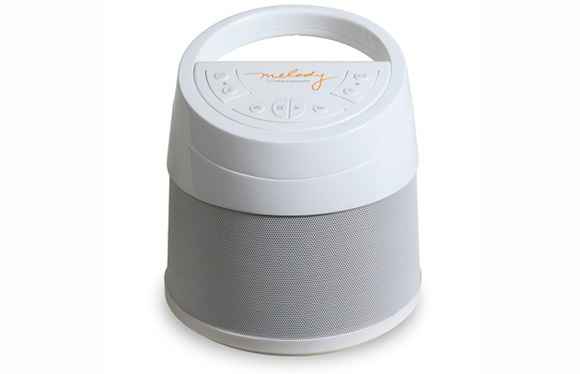 Soundcast Systems has just announced that its new Melody wireless speaker system is shipping.  Melody is a Bluetooth wireless speaker device with a 360-degree enclosure that has been developed to be rugged, convenient and portable.
Melody weighs 9 lbs and incorporates a handle for convenience.  It is quick to set up and provides seamless integration with mobile devices. Melody features a comprehensive control panel on the top of the unit, enabling users full access to volume control, track skip, pause and play and other functions.
Melody utilizes a unique acoustic design with four bass radiators and four full-range speakers.  It can operate up to 20 hours on a charge and with built-in v3.0 Bluetooth and AAC / Apt-X capabilities, streaming from apps like Pandora, Spotify, Rhapsody, iTunes, TuneIn and others, from Apple or PC devices is a no problem.
Melody also includes a 3.5 mm input port for added convenience. An A/C adapter, 12-Volt automotive adapter and USB charging cable, provide a variety of charging options.  
Melody is now available at an MSRP of $449 U.S.  Look for more information at: www.FollowMelody.com.