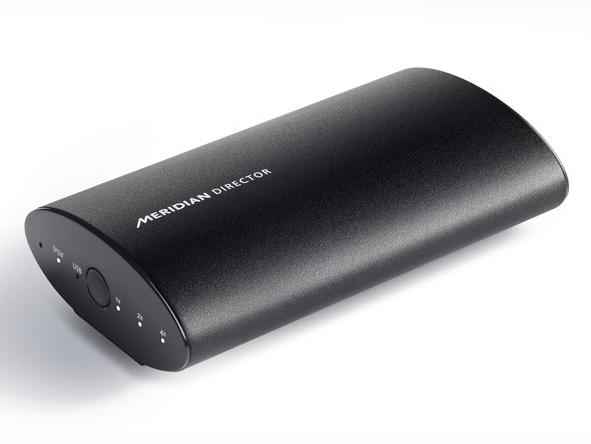 Meridian has just announced a new digital-to-analog converter (DAC) product – the Director. The Director is a very compact DAC that has been designed to deliver high-quality audio from digital sources such as media players, CD players and computers. Unlike many of the DAC products today, Meridian builds the compact Director in Britain to the same exacting standards as any Meridian product
The Director draws on technology from Meridian's much higher-priced Reference 800 Series. It is capable of handling files of up to 24-bit/192khz and incorporates Meridian's proprietary upsampling and apodising technologies.
Director is a compact, elegant and robust DAC but is a significant step up from Meridian's current Explorer DAC product.
The Director is currently available at a MSRP of $699 U.S. Look for more details on the Director at: www.meridian-audio.com.