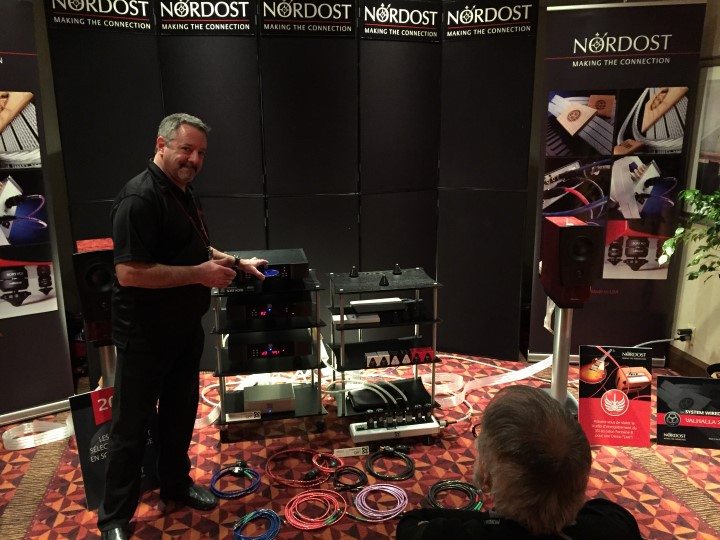 The 29th edition of the Montreal Audio Show | Salon Son & Image has just wrapped up in Montreal.  Myself (Suave Kajko) and George de Sa attended the three event and explored the show floor in search of the latest product launches and standout exhibits.  Our show report will take about a week to compile, but in the meantime we thought it would be nice to share a few pictures from the show on our website.  Above: Bruno de Lorimier happily demonstrates two resonance control devices: the Nordost Sort Kones designed for use with audio components and power distributors, as well as Nordost Sort Fut designed to sit under an audio rack.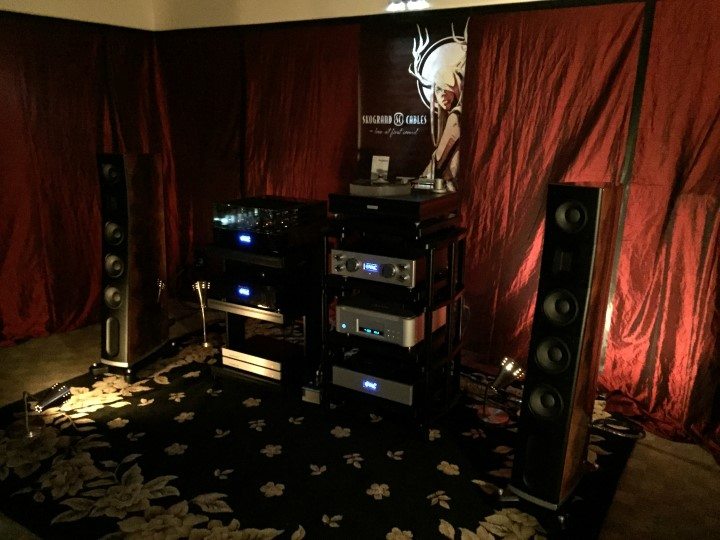 Distributor Audiopathways teamed up with Skogrand Cables of Norway to assemble what I thought was one of best sounding systems at the show.  This is the first time that Skogrand has demonstrated its uniquely designed range of cables to the Canadian market.  The system paired Raidho speakers with VAC electronics and played with liquid fluidity, making me fall in love with the combination.  If you read CANADA HiFi regularly, you may know that I consider Raidho speakers to be one of the best speaker brands in the world, and listening to them here with VAC electronics inspired me to take a closer look at VAC as well.  Keep an eye out for our take on Skogrand cables, as well as a Raidho review, in an upcoming issue of CANADA HiFi.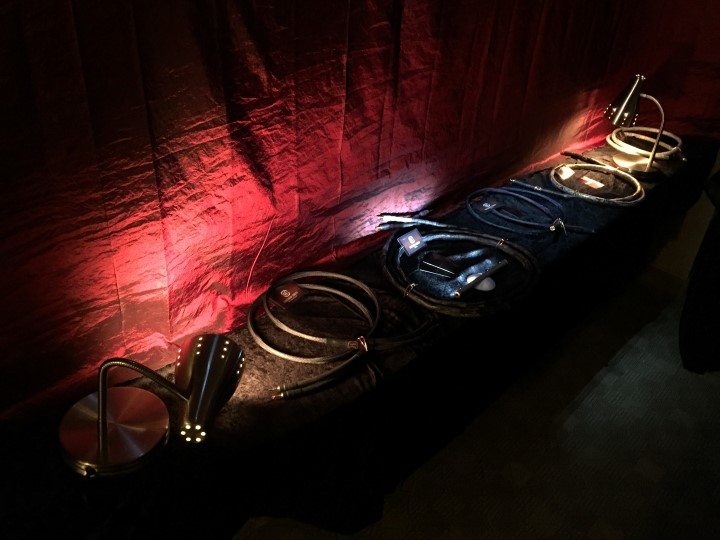 Skogrand's full range of cables was display, lining two walls of the room.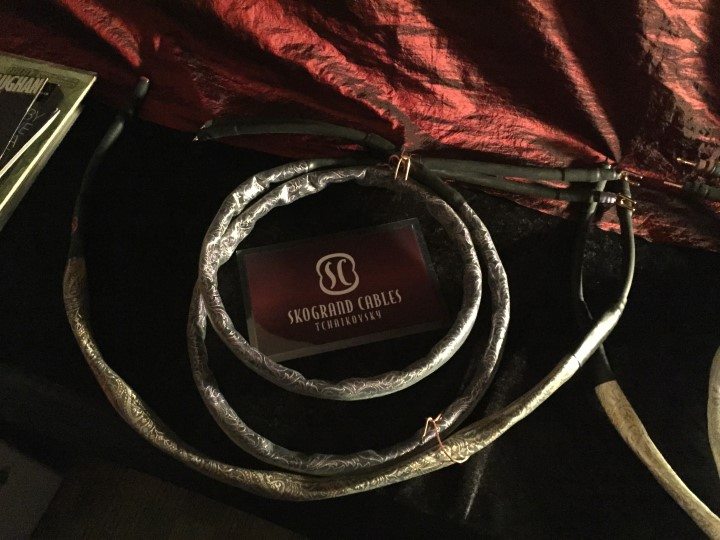 Skogrand's Tchaikovsky speaker cable offers solid core copper leads suspended in air within a framework of ultra low dielectric fabrics and PTFE tubing.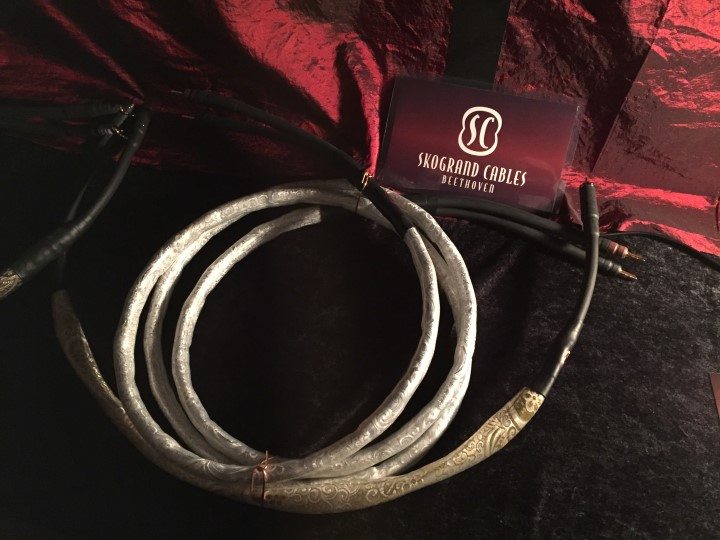 The Beethoven is Skogrand top-of-the-line cable also offering a solid core that's completely suspend in air – a construction that apparently no other cable manufacturer has been able to accomplish.  You can learn more about Skogrand cables over at www.skograndcables.com.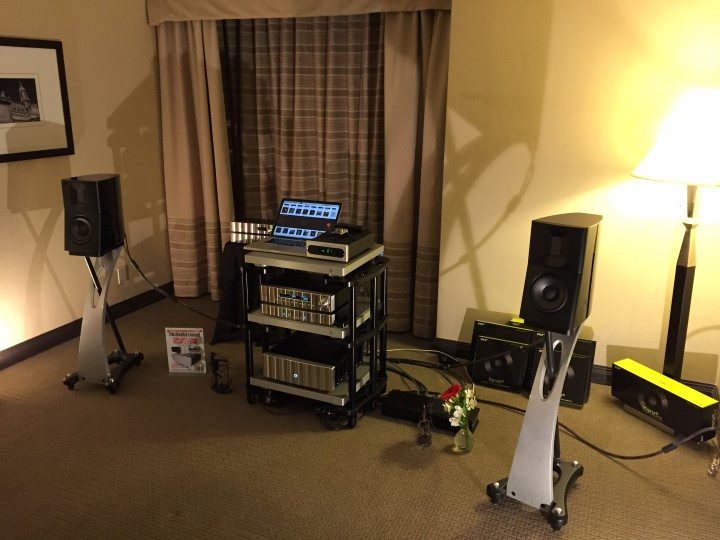 In another room, Audiopathways demonstrated the very special pairing of Jeff Rowland electronics and Raidho speakers.  I am currently working on a review of the Jeff Rowland Continuum S2 integrated amplifier (possible the highest performing integrated I've ever reviewed) and hope to get my hands on a pair of Raido D-1 stand-mount speakers for review very soon.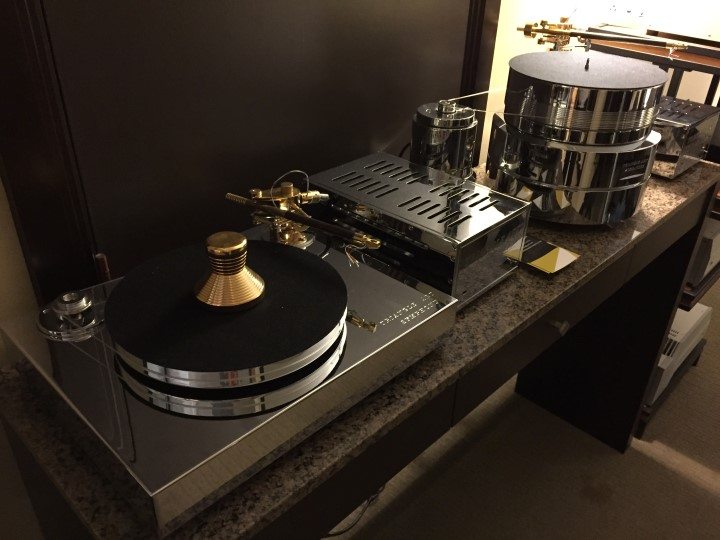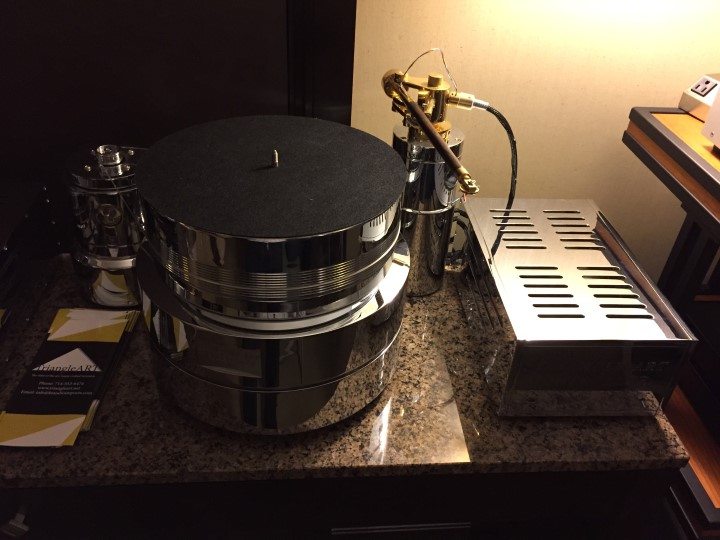 A couple of high-performance hand-crafted TriangleART turntables were also presented inside this room.  The top picture shows the Symphony model, while the one below shows the Signature model.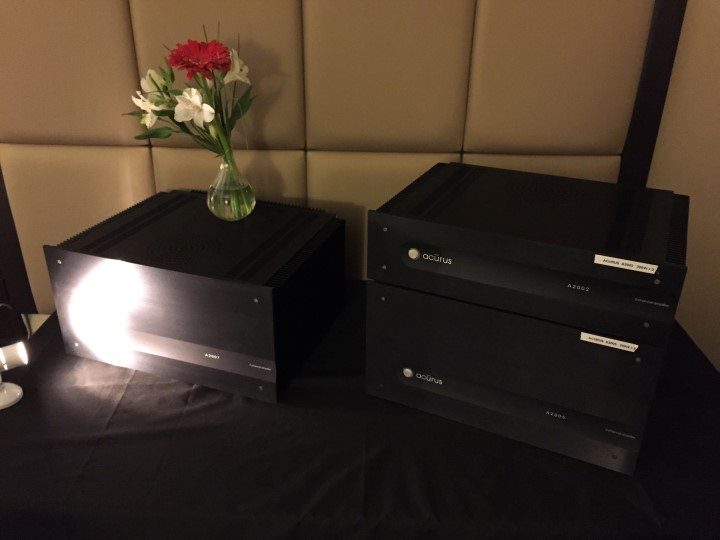 Acurus amplifiers as seen in a static display inside the Audiopathways room.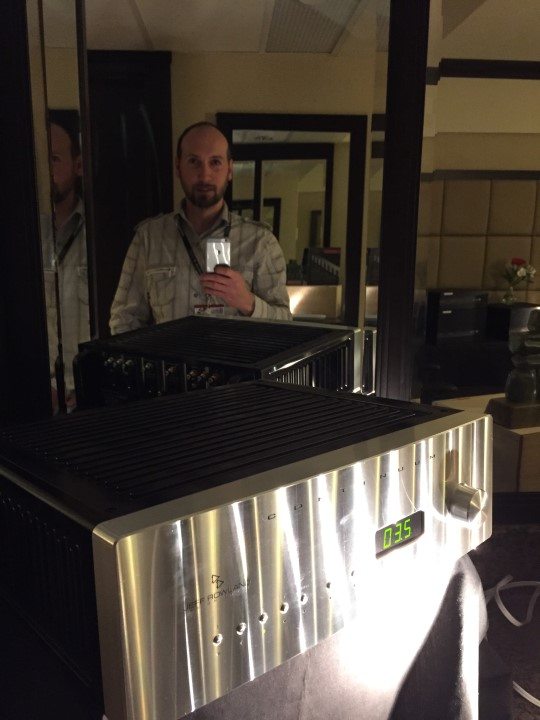 I also spotted the above mentioned Jeff Rowland Continuum S2 integrated amplifier inside this room – right in front of a mirror, so I decided to take a quick selfie (my first ever selfie with an audio component… not sure if that's a good thing or bad).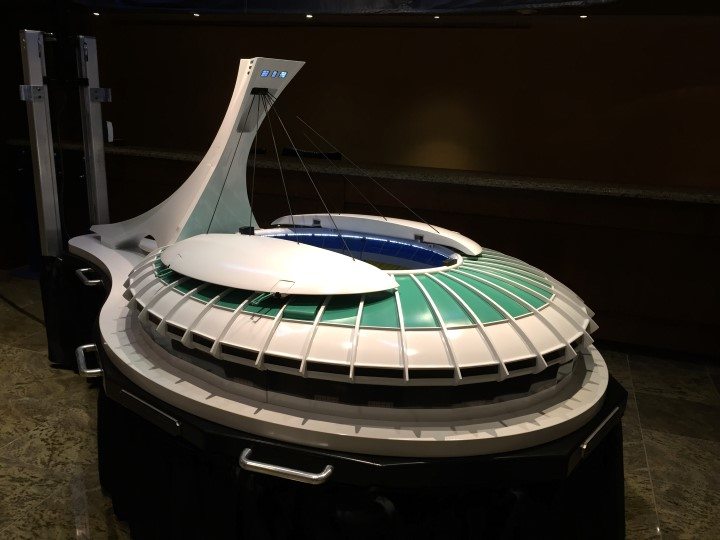 It may not play music but this large scale model of Montreal's Olympic Stadium presented a great picture opp – so I took it.
Our complete Montreal Audio Show report will be posted on novo.press in the next 7 to 10 days.