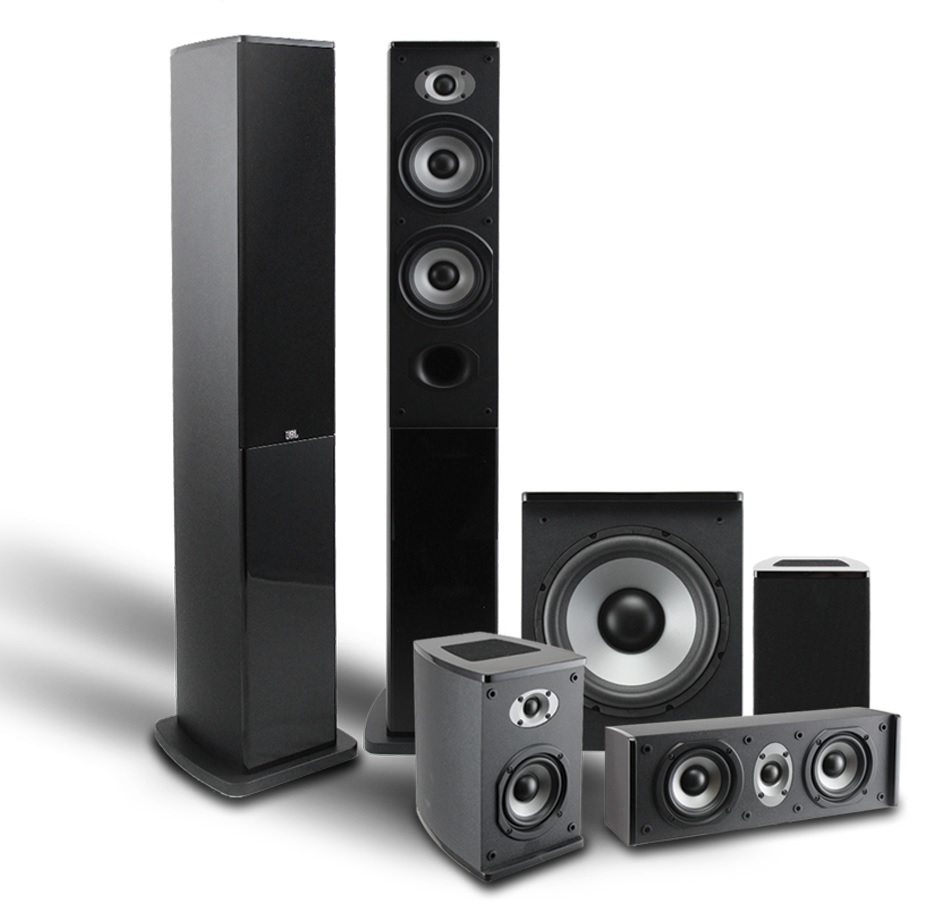 Erikson Consumer, exclusive distributor of JBL products, has just announced that JBL's new Nightlife speaker line is now available in Canada. JBL's best-selling Nightlife series has been completely redesigned and reinvented to excite listeners with world-famous JBL sound. The enhancements to the Nightlife line include both cosmetic and technological improvements, to capably deliver the latest in height surround sound effects, while blending into any décor.
Delivering unprecedented versatility, the 2016 Nightlife series is equipped with traditional front-firing drivers, as well as a top-mounted, forward-angled 3" driver to reproduce the height surround effects found on the latest movie soundtracks.
The new Nightlife series supports 3 listening modes:
1- Enhanced surround: Engages the top-mounted speaker to work in tandem with the front driver array to create a huge sound stage.
2- Two distinct channels: Remove the jumpers and the bottom binding posts will control the front drivers while the top binding posts receive an independent channel, perfect for surround effects that might require an additional height channel.
3- Traditional forward-firing: For those who may want classic, traditional forward firing speakers, disconnect the jumpers and connect the output from the receiver to the bottom set of binding posts. Only the front drivers will be activated.
The Nightlife series also makes a visual statement in a sleek package. With gloss top caps and kick panels, matte black cabinets and baffles, flush-fitting grilles, titanium-tooled components and an elegant base for the towers, the Nightlife series features a distinct finish sure to enhance any décor.
Key Features:
• Top mounted, forward-angled driver allows a choice of traditional forward firing, enhanced height, and distinct channels for surround effects.
• Enhanced Titanium Polybass drivers for better bass performance.
• Gloss top caps and kick panels provide a high quality finish.
• Modern matte black cabinet, baffle, and base.
• The grille fits flush between the cap and kick panel, providing a crafted fit and finish.
• New elegant and floor friendly bass for towers.
• New, more furniture-accommodating and room-friendly dimensions for the center channel and subwoofer
JBL Nightlife Options and Pricing:
• NL 301 – 200 watt tower loudspeaker – $799.00 each
• NL 201 – 125 watt bookshelf loudspeaker – $349.00 / pair
• NL 101 – 150 watt center channel loudspeaker – $229.95 each
• NL 151 – 150 watt 10" front-firing subwoofer – $449.95 each
The new JBL Nightlife speaker series models are now available. Look for more details at: JBL Canada Site or Erikson Consumer – JBL