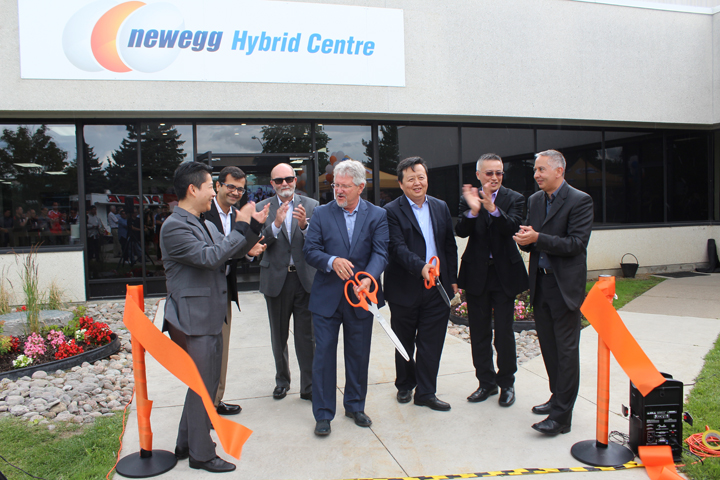 Newegg, the leading tech-focused e-retailer in North America, opened its Hybrid Centre in Richmond Hill, Ontario on Friday, July 15. The facility – the first of its kind in Canada – is the company's latest move to better serve customers in the region.
As the name suggests, the Hybrid Centre serves a dual purpose – not only can customers pick up their will-call orders, but they can also explore the latest tech products or attend an educational seminar. The Hybrid Centre features everything from high-end VR gaming rigs to home automation systems. Some of the products on display are available exclusively through Newegg, many of which are making their North American debut at the Hybrid Centre.
"Canadian customers play a vital role in our North American business, and this new Hybrid Centre stands as a testament to our commitment to put down roots in Canada to serve those customers more directly," said Danny Lee, Newegg's CEO. "The Hybrid Centre is convenient for shoppers nearby and will stream PC-building seminars and other tech information for all customers in Canada."
The new Hybrid Centre occupies 3,800 square feet of Newegg's 81,000-square-foot Richmond Hill facility, which includes a 67,000-square-foot warehouse that processes up to 2,000 orders daily. The remaining square footage is reserved for offices and other administrative use. The facility currently employs 12, with projected job growth of 30% expected annually.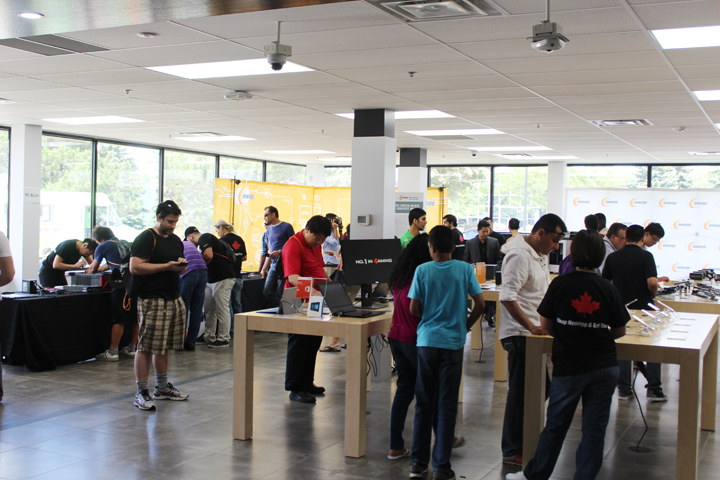 Until now Newegg's only Hybrid Centre was located in Los Angeles, adjacent to the company's global headquarters. The Los Angeles Hybrid Centre has become a cornerstone of the company's presence in Southern California, hosting video game tournaments, celebrity meet-and-greets, vendor launch events and other tech activities. Newegg expects the Richmond Hill Hybrid Centre to follow suit, with similar opportunities to engage customers in the greater Toronto area.
"We are pleased Newegg chose Richmond Hill to put down its roots in the Toronto area," said Richmond Hill Mayor Dave Barrow. "We look forward to a great collaboration that benefits not only the town of Richmond Hill, but customers all across Canada."
Newegg hosted a Hybrid Centre grand opening event on Friday, July 15. Mayor Barrow presided over a ribbon-cutting ceremony, followed by facility tours and tech demos featuring the latest virtual reality (VR) equipment. The grand opening also featured a computer speed-building contest during which attendees competed for a chance at winning a computer system! Food trucks were on hand to serve up local delicacies.