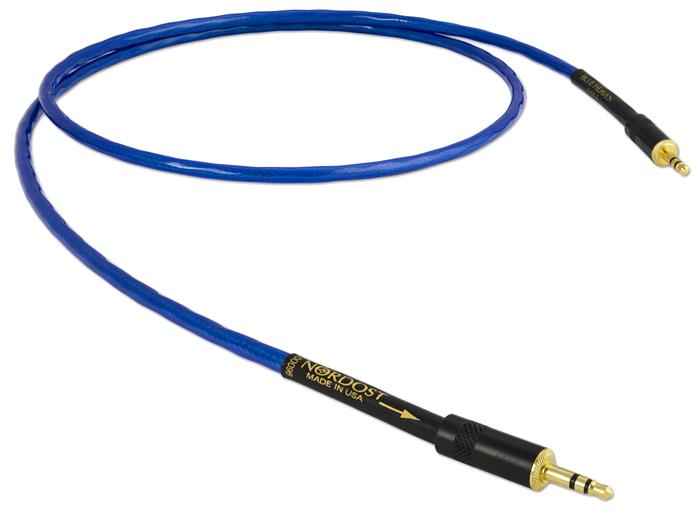 Almost everyone these days owns a portable device loaded with music.  Nordost's latest LS Blue Heaven and Heimdall 2 iKables are designed to let you unleash the music from the portable device's 3.5 mini stereo jack and connect it to car and home audio stereos.
At their core both the LS Blue Heaven and Heimdall 2 iKables are constructed from 4 silver plated, solid-core 24 AWG OFC conductors and employs Nordost's innovative precision FEP extrusion technology. This process greatly reduces the dielectric properties in the cables in order to increase signal speed and accuracy in signal transfer. This on its own makes a significant improvement upon the standard interconnects used with portable audio devices.  The result is a detailed and dynamic reproduction of your digital music files that has previously been impossible to achieve at these price points.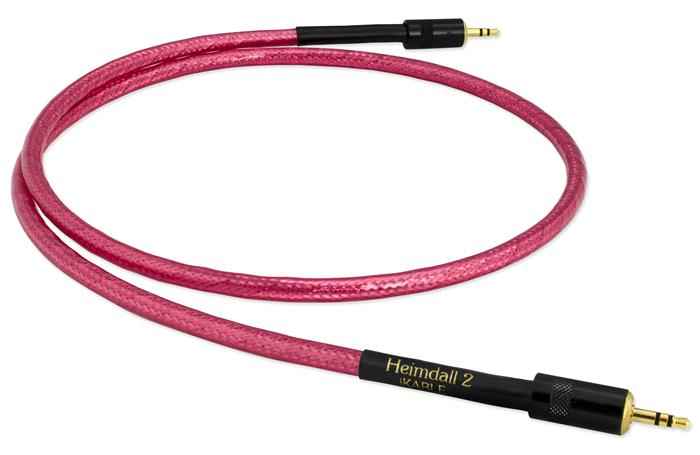 However, the Heimdall 2 version takes it a step forward. The Heimdall 2 iKable uses Nordost's proprietary Dual Mono-Filament technology, suspending the conductors in a virtual air-dielectric which decreases the resistance and signal loss even further than what is possible with the Blue Heaven.
Additionally, the Heimdall 2 iKable utilizes mechanically tuned lengths which are proven to reduce internal microphony and high frequency impedance resonance. Both the LS Blue Heaven and the Heimdall 2 iKables are fitted with gold plated, full metal jacket shell connectors which are available in the following terminations: 3.5mm stereo mini to 3.5mm stereo mini, 3.5mm stereo mini to 2x XLR and 3.5mm stereo mini to 2x RCA.
Suggested retail for a 1m length iKable is $214.99 for the LS Blue Heaven iKable and $460 for the Heimdall 2 iKable.
For more info, please visit www.nordost.com
Comments are closed.