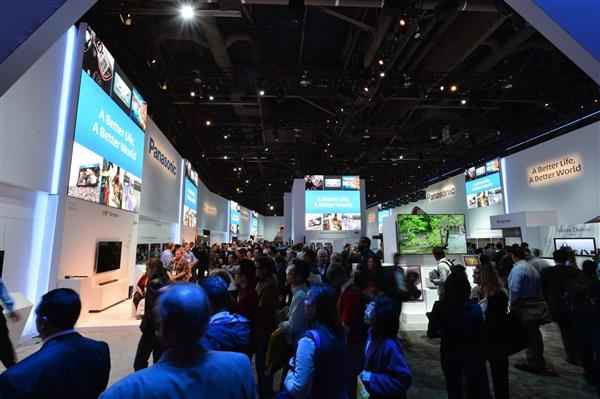 Panasonic may have stopped plasma TV production at the end of 2013, and now instead the company is investing into 4K and OLED technologies and displaying the fruits of its labour at the 2014 Consumer Electronics Show in Las Vegas.  These are some of the highlights of Panasonic's display.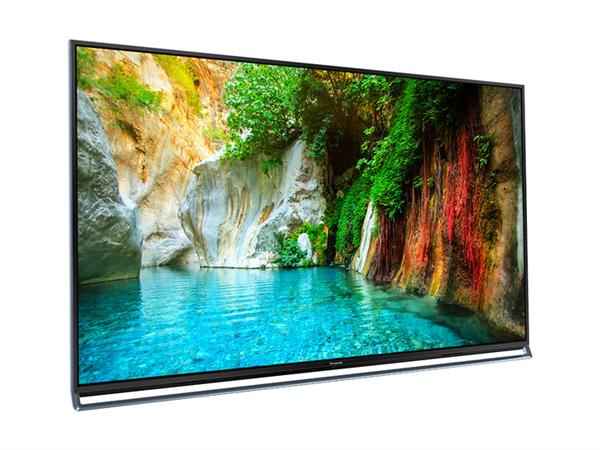 4K Ultra HD TV
The new Life+ Screen AX800 series, a new 4K Ultra LED HD TV (for the US market) offering overwhelmingly high picture quality along with next generation smart functions, is currently on display. The new advanced personalization functions of the AX800 series, such as "my Stream", allowing the user to seamlessly link and display a variety of content according to their tastes, and "Info Bar", a self-starting information display, are being demonstrated at the show.  The new AX800 series will come in 58-inch and 65-inch screen sizes and feature HDMI 2.0 support, so they be fed 4K 60p content through a single HDMI cable.  Along with the 3840 x 2160 resolution and THX certification, the new sets off Panasonic's Studio Master Color technology, said to reproduce colours with richness and accuracy, with a high colour space LED backlight.  Local dimming helps to paint deep black levels, while a dedicated 4K Fine Remaster Engine upscales all incoming signals to 4K.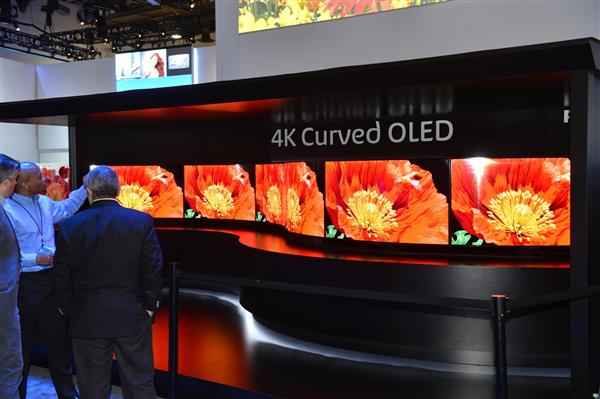 4K OLED Panels
Like Samsung and LG, Panasonic is continuing OLED TV development, although the company has not yet released any consumer production models.  Linked curved 4K OLED panels which have been created with Panasonic's own RGB all-printing method of production (see above) display videos with a greater impact and sense of immersion.  In the printing method of production of OLED panels, OLED materials are applied to the substrate through a printing technique to form an electroluminescent (EL) layer.  Due to the simplicity of the production process, it is expected that the technology will be easily adaptable to the production of OLED panels in a variety of screen sizes.  Through the printing method, it is also possible to apply just the right amount of organic material to where it is needed, reducing waste material and shortening production lead time, making the printing method of production more economical.
In the production of the OLED panel, Panasonic is utilizing the RGB all-printing method, which allows for the separate application of the red, green and blue OLED materials by means of printing, and has developed the equipment and process technologies to apply the materials uniformly to a large substrate.
In addition, with Panasonic's proprietary top emission structure with a transparent cathode, which can extract light more efficiently, it has been possible to achieve the world's largest 56-inch RGB all-printing method-based 4k2k OLED panel with excellent color reproduction and a wide viewing angle.
As OLED panels are self-illuminating devices, they deliver superb picture quality with high contrast, high color reproductivity and a fast response rate. They also combine the advantages of plasma and liquid crystal display (LCD) panels, such as an ultra-thin profile, light weight and low power consumption.  Due to these characteristics, OLED is considered as a promising option for next-generation displays that will create new applications in a broad range of fields, for use not just in the home, but in medical, broadcasting and aircraft applications. With the advancement of display technologies, which may enable sheet-type or flexible displays, OLED panels will find more applications in a wider range of industries.
1080p TVs and Viera TVs
The 2014 range of 1080p Full HD TV LED models will consists of the AS680, AS650, AS640 and AS530. All the models will feature the new Life+ Screen interface and will be available in screen sizes from 39 to 60 inches.  The Viera brand returns as well, with the Viera A400 series offering non-Life+ Screen Full HD TVs at 32, 39 and 50 inches.
Panasonic and Mozilla Team Up to Develop New Smart TV OS
Panasonic Corporation and Mozilla also announced during CES that the two companies have agreed to form a partnership to develop the new Firefox OS, an open platform based on HTML5 and other Web technologies, for next generation smart TVs.
With the launch of this new open platform, next generation smart TVs will gain full compatibility with Web technologies and HTML5 standards used for cloud services and various future networked devices, enabling data from Web services and devices to be easily mashed up on a single application.
In next generation smart TVs, basic functions, such as menus and EPGs (Electronic Program Guide) which are currently written as embedded programs, will be written in HTML5, making it possible for developers to easily create applications for smartphones or tablets to remotely access and operate the TV. In addition, through the Web services, next generation smart TVs can display personalized user interfaces, featuring the user's favorites and even add new functions for multiple users sharing the same screen after devices are purchased.
4K HEVC Technology
Panasonic is also developing a video codec enabling equal or better picture quality compared to standard encoders at 1/20th the processing time, while still being compliant with the HEVC international standard specifications expected for 4K video transmission. As one of the core technologies of 4K video transmission, HEVC technology can increase the value of 4K video by improving the connectivity of devices and the convenience of sharing content between devices. In the future, Panasonic will expand this HEVC technology and enable high quality video transmission even on low speed communications lines.
4K Wearable Cameras/4K Digital Cameras
Panasonic is also demonstrating a 4K wearable camera, able to be used hands-free for sports or in everyday life, allowing users to relive their experiences in even greater realism. In addition, Panasonic is developing a digital single lens mirrorless camera compatible with 4K video.
For more info, please visit www.panasonic.com