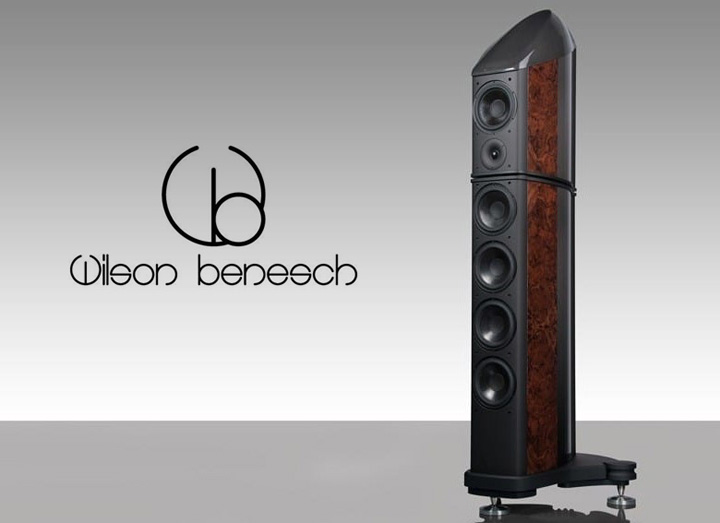 Red Leaf Audio (www.redleafaudiomarketing.ca) has just been selected as the exclusive Canadian distributor for U.K. made Wilson Benesch loudspeakers, turntables and audio racks.  Founded in 1989 and based in Sheffield, England, Wilson Benesch is a leading manufacturer of high performance, bespoke, high-tech audio products.
Wilson Benesch pioneered the use of carbon fibre composites in audio design and manufacturing. Today, across the company's product lines, expert design can be seen to exploit geometric forms and advanced materials technology to extract maximum audio performance, delivering real advantages to music listeners. The best example of this is the use of carbon fibre composites available in the company's reference products.  By exploiting the high stiffness and energy damping characteristics of carbon fibre composites Wilson Benesch is able to claim industry leading signal-to-noise performance.
Wilson Benesch leverage their internal engineering and manufacturing expertise and combine this with collaborative partnerships that deliver the next generation, technologically advanced products. The company has consistently delivered new products and technology to the market through such collaborative R&D projects, including the 'Torus Infrasonic Generator' and the 'Tactic Drive Unit' to name but a few. In late 2017, Wilson Benesch announced its latest collaborative R&D project as part of a €7.4-million European research initiative with 17 partners from Universities, SMEs and Industrial sectors. The R&D program aims to create new technologies based around bio-based polymers and natural fibre reinforcements.
This approach to R&D exists alongside a unique company structure, with design in one-hand with manufacturing in the other. 95% of Wilson Benesch's product inventory is designed, manufactured and assembled in house, delivering next generation audio technology today.
Red Leaf Audio invites consumers and dealers to register for one of its "Music Evenings" events to experience Wilson Benesch's incomparable performance for yourself. In the fall of 2018, Red Leaf Audio will exhibit the Wilson Benesch line for the first time in Canada at the TAVES Consumer Electronics Show.
For more info, check out www.redleafaudiomarketing.ca