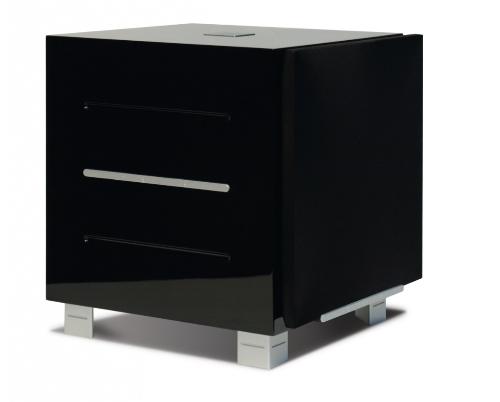 British manufacturer REL has just announced the new Serie R range of sub-bass systems, replacing the company's R-Series.
Serie R was conceived as a maximum value proposition in the REL product range possessing many of the performance attributes of the legendary Reference Sub-Bass Systems, yet realized to be more compact and affordable. This fresh design approach offers superiority in all regards over the previous R-Series through improved amplification, vastly better filter networks and upgraded cabinet and driver designs.
Models R-528 and R-328 feature both active front firing and a down-firing passive radiator while R-218 employs a single active driver in the down-firing configuration. The range excels in drive, extension, ease and musicality wherein their speed mixes with the greater body and heft to produce an altogether more profound musical event. Each Serie R model is available in a stunning hand-rubbed piano black lacquer that will grace your living environment as well as your stereo music or film sound system.
For more info, please visit http://rel.net.