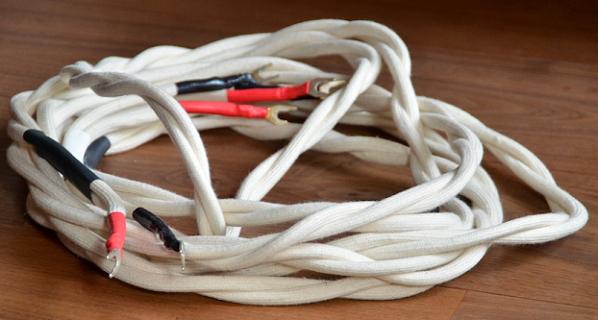 Sablon Audio has just introduced their new Panatela speaker cables.  Panatela speaker cables are built by hand from bare wire up using an array of disparate conductors (metals, gauge, topology, dielectric, degree of cryogenic treatment) that are combined to form a harmonious blend of sonic qualities, within a 9awg/6mm low resistance cable.
The new Panatela speaker cables are stated to display the Sablon 'house sound' of being open, natural and musical.
Features/Specifications:
9awg / 6mm
cryo treated Xhadow spades
silver-plated high purity copper spade termination with anti-oxidant & contact paste
Factory pre-conditioned on Audiodharma Anniversary cable cooker
Panatela speaker cables are priced at $1750 U.S. for an 8-foot single wire pair (including UPS worldwide delivery, less 10% discount to existing customers) with a 30-day trial period (10% restocking charge on returns).
Look for more details at: www.sablonaudio.com.