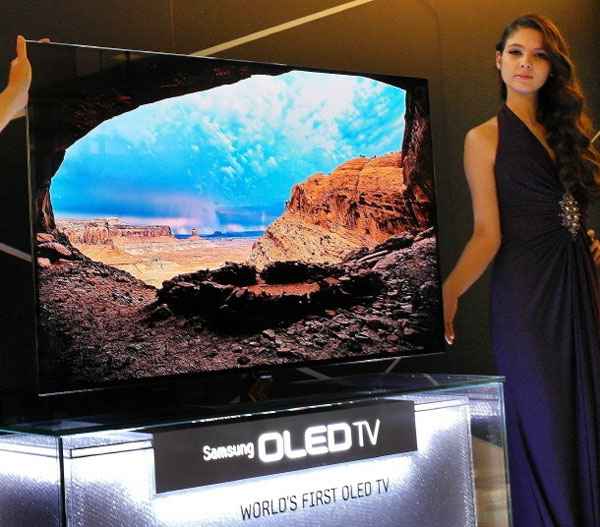 Not to be outdone by LG Electronics, who began taking preorders for its OLED TV last week, Samsung is also showing off its OLED, the F9500, at the CES 2013 which opened its doors today.  Although full details about this TV have not been released just yet, here's what we know so far.
The F9500 OLED TV has self-emitting red, green and blue sub-pixels, eliminating the need for backlighting so that images are produced with absolute blacks and pure whites. It is the first television to offer Samsung's Multi-View feature which allows two people to watch completely different Full-HD content simultaneously on the same screen with corresponding audio and controls. This feature is enabled by Samsung's special 3D glasses, which come with personal speakers built in, providing clear stereo sound for the corresponding program. With a significantly high contrast ratio that provides unparalleled detail in shadows, shapes and subtle colors even in the darkest of scenes, the F9500 delivers the most immersive experience without any motion blur.
Exact pricing and availability has not yet been announced but from previous reports the F9500 will retail for approximately $10,000 US and will be available this year.
For more info, please visit www.samsung.com