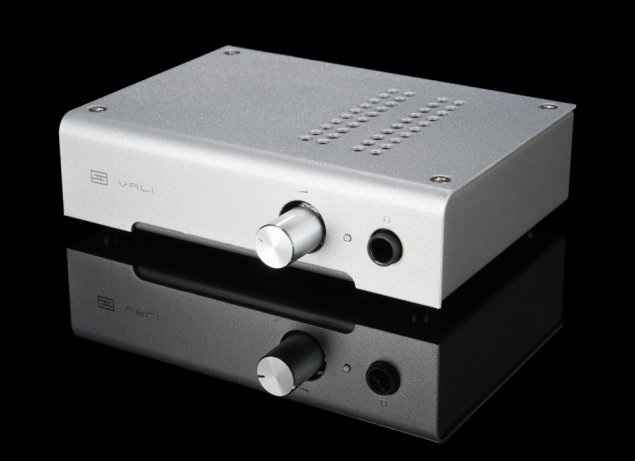 Schiit Audio has just released a new affodable, hi-performance headphone amplifier product – the Vali.  The Vali handles headphones from 32 to 600 ohms and uses 6088 sub-miniature tubes, which are in triode configuration and run on a 60V regulared power rail.  There is also a regulated 1.2V DC heater to imporve the noise lfoor and ensure long life and stable operation.  
The Vali's tubes are coupled to a solid Class AB output stage with a 650mW per channel into 32 ohms capability that makes the Vali able to drive a wire-array of headphones including orthodynamic types.  
Like all Schiit products, the new Vali is made in the USA.  It has a 2 year limited parts and labour warranty and comes with a 15-day, 5% satisfaction guarantee.  The new Vali is currently available at $119 U.S. Look for more details at:
http://www.schiit.com/
.