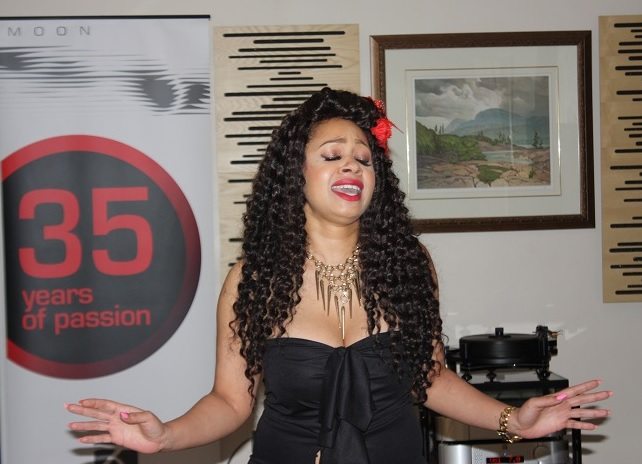 2015 marks the 35th Anniversary of the well-respected Canadian hi-end audio product manufacturer, Simaudio. Simaudio, is based in Boucherville, Quebec, where it was founded by Victor Sima originally under the name Sima Electronique. In the 90's the company was incorporated under its current name Simaudio Ltd.
Over the past 35 years Simaudio has gained a great reputation for producing some of the highest quality audio products available. Simaudio now offers a wide range of audio components under three main product lines: the entry-level MOON Series; the step-up MOON Nēo Series and a flagship line called MOON Evolution. The past 35 years that Simaudio has spent designing, developing and manufacturing its products might be summed up best by the company's own anniversary slogan…"35 years of passion".
As part of Simaudio's 35th anniversary celebrations, a small private event was held in Toronto at Executive Stereo, a mid-town audio product retailer. I attended this event in late-June and though side-tracked with other assignments, I've finally gotten a chance to share my experience with you.
Attending this event were three executive hosts from Simaudio: Costa Koulisakis (VP Sales, Simaudio); Johanne Mc Intyre (Director of Marketing) and; Lionel Goodfield (Marketing & Public Relations) as well as representatives of the press – includng audio/video and other publications such as Dress To Kill Magazine. To my delight, there was a live music performance and also some celebrated Canadian musicians that were present.
A number of Simaudio products were on display, including examples of the past, present as well as a couple on the cusp of release:
First up, the Simaudio 340i integrated amplifier and recently released Simaudio 280D digital-to-analog converter: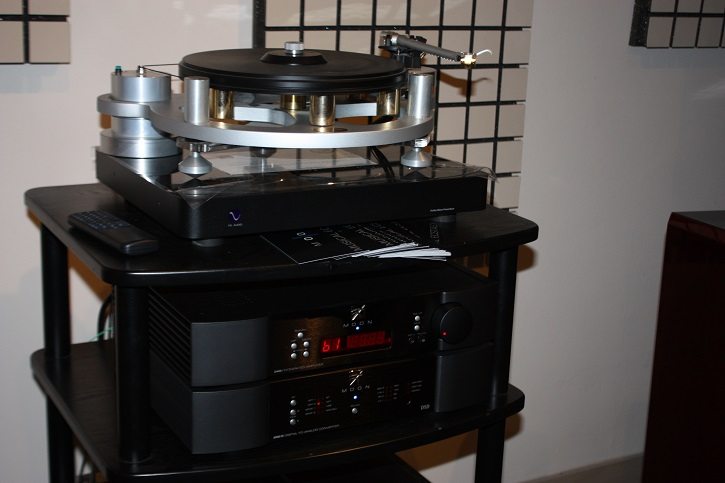 A look at the panel of the new MOON Evolution 780D ($15,000) flagship digital-to-analog converter and player: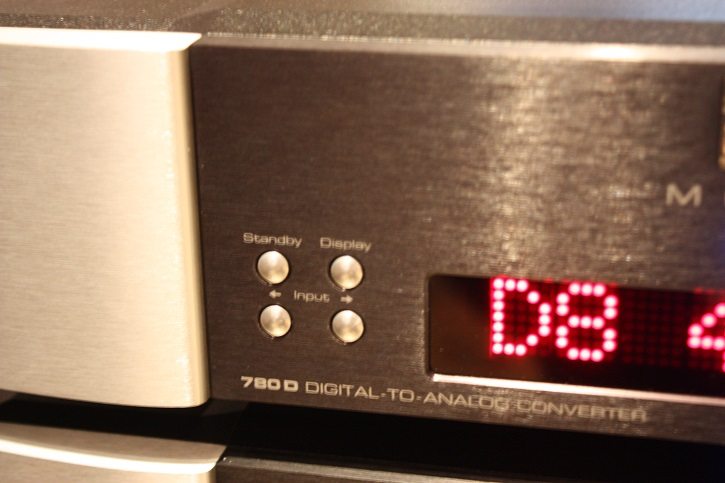 Not yet released at the time of this event but in near final form was Simaudio's new Swiss Army knife product – the MOON Neo 230HAD ($1,500), a headphone amplifier, preamplifier and digital-to-analog converter, which I'm sure will get much attention: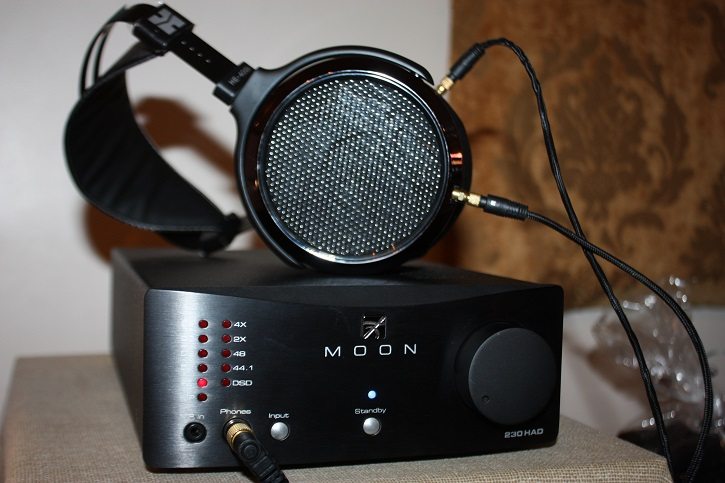 There were a couple Special Edition models also on display – a Simaudio Moon 600i integrated and a Moon 750D DAC/transport. Both of these feature custom paint and plating options that come at a significant premium but are made available to customers seeking something very personalized: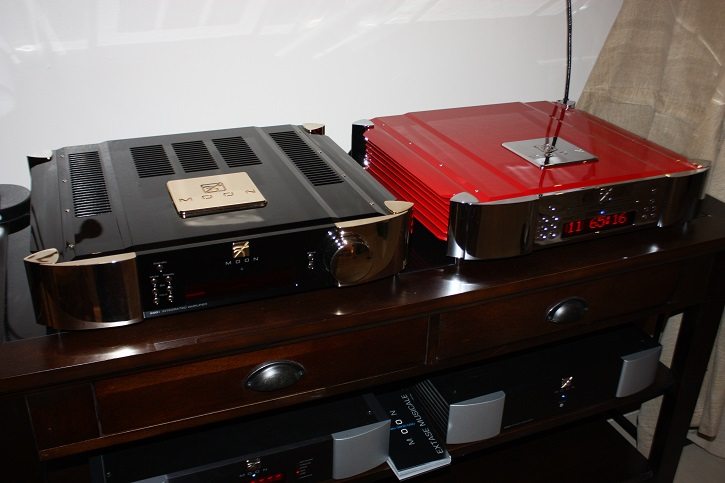 Here is Ed Stone himself, owner of Executive Stereo, standing behind a Simaudio 35th Anniversary Special Edition of the 600i ($15,000):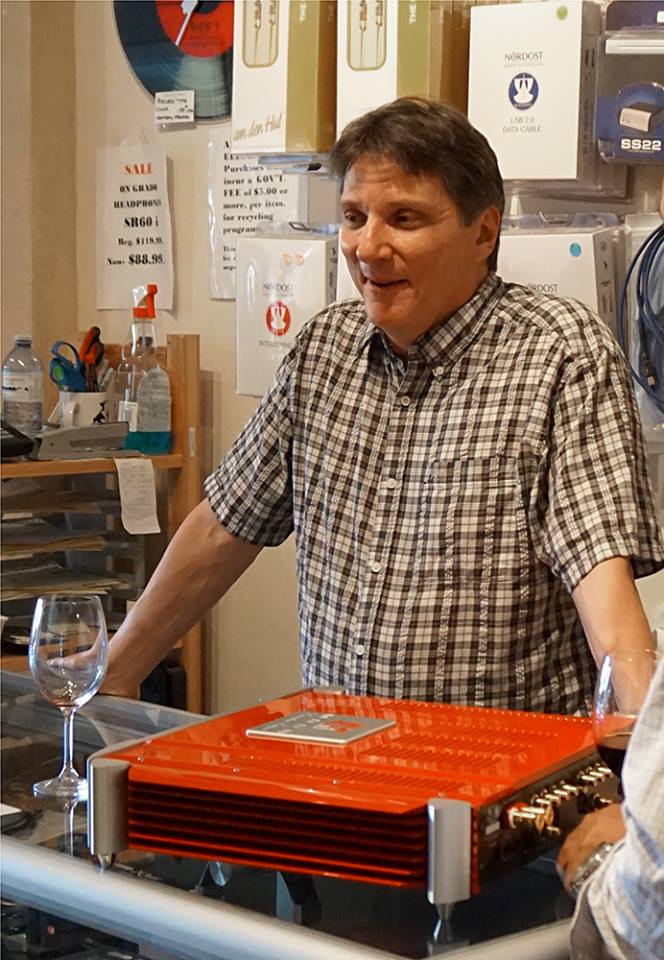 As mentioned, a few celebrities were in the house for this event. In the following picture you will find from left to right – Ed Stone (Owner – Executive Stereo); Victoria Duffield (Juno Award Winner performer); Rich Kidd (Juno Award nominee):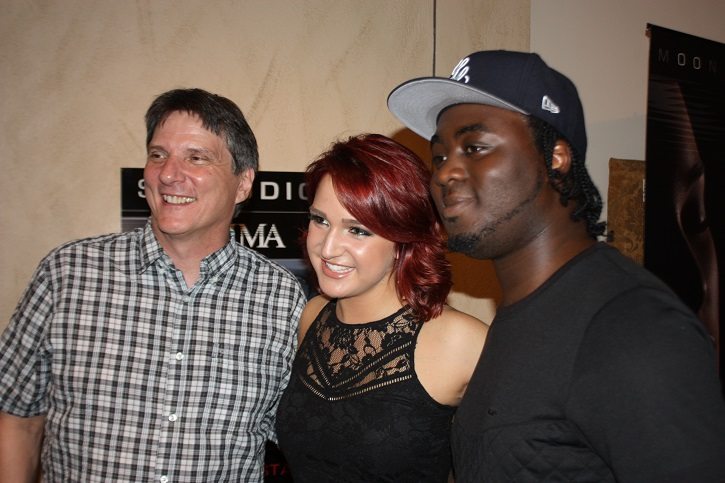 Peforming at the event was Melanie Durrant, a Canadian singer (3-time Juno Nominee) who has shared the stage alongside Jay-Z, 50cent, Jill Scott and Sean Paul. Melanie captivated the attendees of this event with a passionate and lively performance, set to music via a Simaudio Evolution Series stack set in motion by none other than Costa Koulisakis (VP Sales, Simaudio):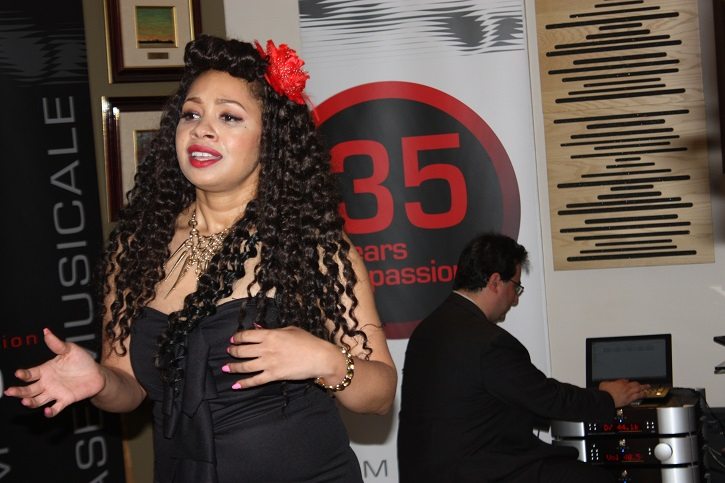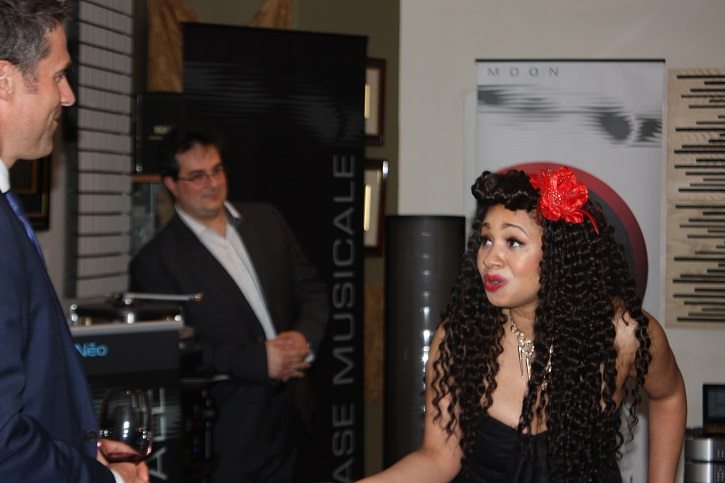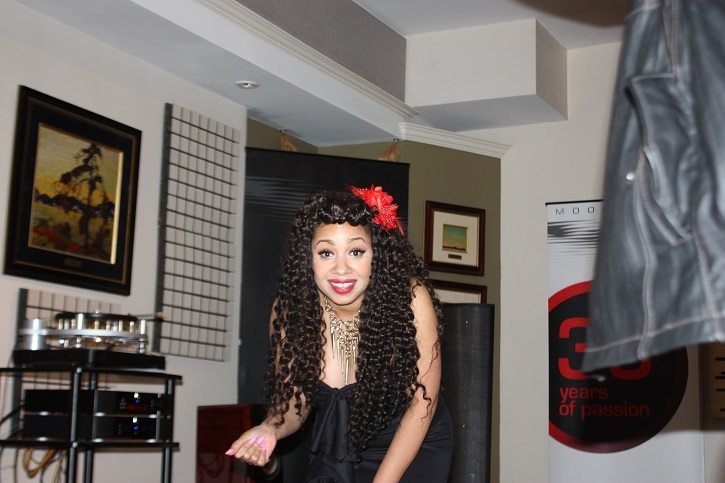 A look at some of those gathered, enjoying the festivities: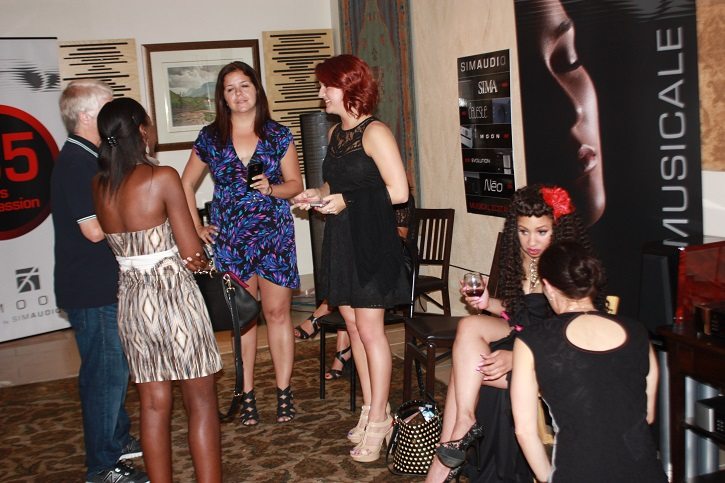 And, finally, on a closing note a picture of Jason Thorpe, Reviewer/Contributor at Soundstage! as well as myself, George de Sa of Canada HiFi Magazine (photo courtesy of Simaudio's Facebook site):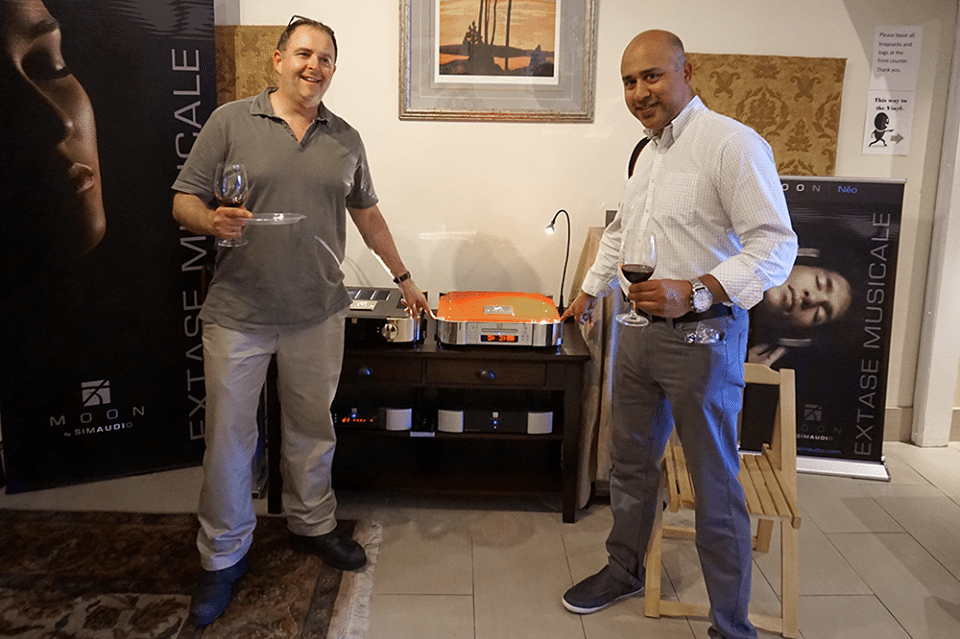 Wishing Simaudio many more years of success and of course passion!