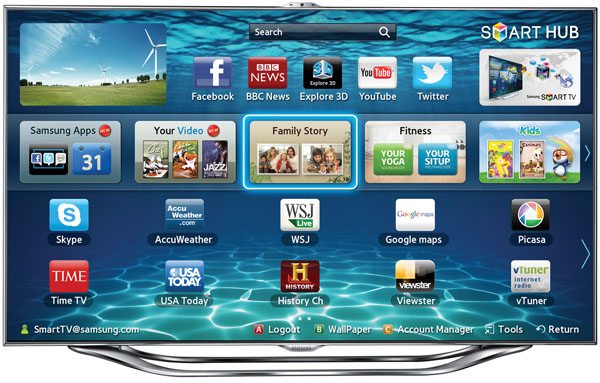 When the first television sets arrived in the 1930s, they changed the way information and media were brought to the masses. For the first time, moving images, along with sound could be transmitted and viewed by consumers. Since then, the advent of satellite, cable and digital over-the-air technologies has allowed us to capture images on the other side of the world and display them on TVs everywhere with minimal delay.  This allowed the television to quickly become one of the focal points in the home. Fast-forward to the 21st century and the television finds itself competing with tablets, smartphones and computers.  This is despite the availability of personal video recorders (PVRs) which offer time/place-shifting, high-definition digital cable networks that offer hundreds of channels, and on-demand movie rentals the same day as the movie comes out on DVD or Blu-ray.  And that's to name just a few features currently available.
Now, new "smart TVs" are hoping to lure consumers back in front of their sets by once again making the television the focal point of their media consumption.  Leading the pack in smart TV design are companies like Samsung, LG Electronics, Panasonic and Sony.  The heart of these smart, "connected" TVs is an active connection to the Internet, either through a wired network connection (Ethernet/RJ-45) or wirelessly (WiFi, either built into the TV or available through a dongle that the user can purchase and plug into the TV). These smart TVs utilize the user's high-speed Internet connection to access streaming media sites; download new applications (or apps if you prefer); and provide up-to-the minute news, weather and other information such as social media feeds. Manufacturers hope that by making online media content accessible on consumers' large, high-definition televisions, that users will spend more time in front of their televisions rather than with other devices. Some of these new smart TVs are not just "lean-back" devices (where users are just receiving/viewing content) – many are "lean-forward," and include the ability to interact with the television through fully-functional, interactive apps, games and other content. A few of these televisions even include built-in webcams (or support separate add-ons) for online video-conferencing capabilities through popular free services such as Skype.
The most popular apps available for download on smart TVs are of course, media applications. These include apps that enable access to popular websites such as YouTube (72+ hours of user generated content is uploaded every minute to YouTube), Netflix and the Cineplex Movie app. Depending on the user's geographical region, additional streaming media sites may be available such as Hulu, BBC and others. Unfortunately, not all sites are available in all countries due the each country's specific licensing and copyright issues with the individual content providers. For example, Netflix USA has more content than Netflix Canada but the gap is slowly narrowing.  Other well-known media outlets such as CNN, Time Magazine, the Associated Press, ESPN, and others are also available. On the static side, popular applications include Flickr and Picasa for viewing photographs, turning the television into a giant slideshow.
Beyond media content, the latest smart TVs have dual-core processors that rival today's leading-edge smartphones and include full web-browsing capabilities as well as application support. This turns the television into the equivalent of many users' personal computers or tablets – especially those who use these types of devices primarily to access the web. To facilitate this added interaction, the traditional television remote has also gotten smarter. LG's Wand remote for example, supplied with the company's higher-end TVs, has a built-in gyroscope, allowing you to control a cursor on the screen by waving the remote in mid-air.  For a couple of TV model generations, Samsung included a full QWERTY (alphanumeric) keyboard on the backside of the remote.  Today, Samsung's latest high-end sets include a new Smart Touch Controller which offers a touch pad instead of the full QWERTY keyboard.  These new remotes are also eschewing infrared technology, which requires line of sight to operate, for Bluetooth technology, which offers a longer range and does not require line of sight. Lastly, games are a popular category of applications for new smart TVs. Many popular games such as Rovio's Angry Birds, Tetris, Poker, and others are available for download.
All these new, online features and applications may sound enticing but for many users, they won't be enough of a push to upgrade their existing HDTVs just yet. If you're happy with your current set but wish to add on these new features, there are a variety of inexpensive upgrade paths that will allow you to turn your "dumb" television set into a much smarter one.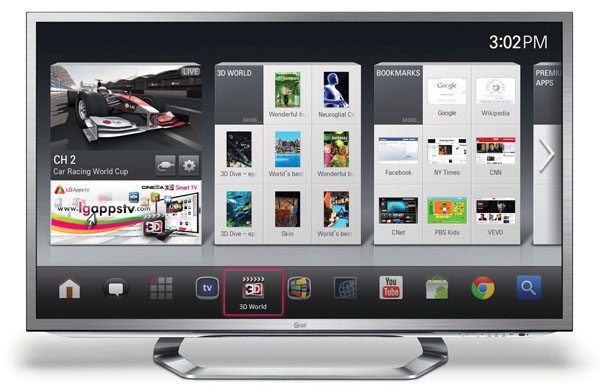 The first two upgrade paths are to look for devices that also include these online, connected functions. For those that have yet to upgrade to Blu-ray, look for a Blu-ray player from manufacturers such as Samsung, LG, Toshiba, and Sony, that include online features. Users should carefully read the specifications if they are looking for a specific online functionality (such as YouTube, Netflix, or others) to ensure the specific Blu-ray player they choose supports that application. The second upgrade path can be through gaming consoles such as the Nintendo Wii (limited support), Microsoft Xbox 360 (requires Xbox LIVE membership), or Sony PlayStation 3, which by their very nature (requiring an online connection for online gaming), typically also support various online media sites and applications.
Another method is to purchase a media streamer. These small, set-top boxes' main purpose is to play back media from either local (home networked) sources or from online streaming sites. Again, quite a few manufacturers ensure that there is a wide variety of devices to choose from. These include the Boxee Box, Western Digital TV Live, Asus O!PLAY, LG's aptly named Smart TV Upgrader, Patriot Box Office, D-Link's MovieNite Plus, and Sony's Internet Player with Google TV, to just name a few. All of these devices are typically under $250 CAD (the cheapest is the Asus for $69 CAD).  The prices depend on connectivity options (Ethernet, WiFi, USB, HDMI, SPDIF/optical out, etc.), functionality (support for built-in or downloadable applications, media formats, and network capabilities), and their controller (simple remote versus a smarter remote with a QWERTY keyboard, which is essential for searching and inputting text). These media streaming boxes allow users to quickly give their older HDTVs access to all the latest online content by simply connecting an HDMI cable and a network cable (or WiFi) connection.  The best part is that they can be easily swapped out or moved to another television.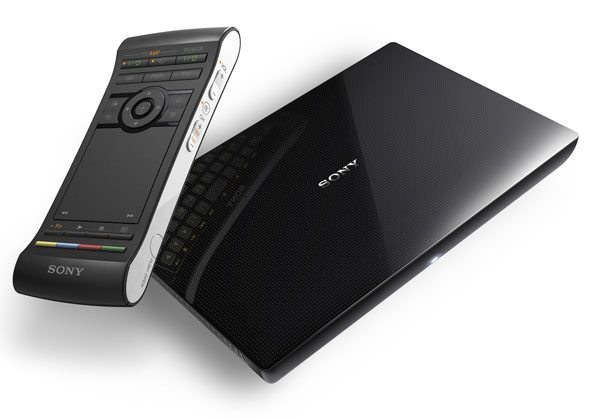 Out of all the above-mentioned media boxes, the Sony Internet Player with Google TV (also known as the NSZ-GS7) looks to have the most potential for two reasons – if licensing and other issues can be ironed out with both content providers and cable providers in Canada. Previously, Sony had released a Google TV product in the US and while it wasn't a blockbuster hit, it brought a few new features that this writer believes will eventually be mainstream. The first is the ability to harness Google's immense search powers, which allow the user to search anything and everything directly on their television. This includes local show times (and the ability to automatically program a compatible PVR), social media feeds, and immense databases such as the Internet Movie Database (www.IMDb.com), all from a single query field.  The results are shown on the screen, side-by-side with the live, associated content (Google TVs have a built-in picture-in-picture functionality, a feature that some TVs had in the 90s but that hasn't found much use in this decade). Google TV's second ability is the Android platform on which it is based. This open-source platform, while not as extensive as Apple's iTunes marketplace, is the fastest growing smartphone platform, bringing along with it a plethora of applications. Sony's Internet Player remote includes an integrated track-pad for easy access to the dashboard and maneuvering the cursor around, as well as a fully backlit QWERTY keyboard for quick alphanumeric input. The Sony Internet Player with Google TV was recently released and retails for $199.
For those looking to get the Android experience on their HDTVs without breaking the bank, there's also Always Innovating's simply-named "HDMI Dongle," which plugs directly into an HDMI port.  It is only slightly larger than a USB memory stick but packs a processor and memory (hardware specifications haven't been finalized at the time of this writing) and runs Android's Ice Cream Sandwich operating system. This diminutive dongle has a full-fledged web browser, provides access to the Android Play Marketplace as well as streaming services such as Netflix.  It also has built-in WiFi and Bluetooth connectivity. The technology has been licensed to various third parties and should be hitting store shelves in time for the holidays. In the meantime, there are a slew of copycats with prices ranging from $49 to $99 depending on specifications.
"Smart TV" functionality is quickly becoming the new standard and will continue to grow with the expansion of online content. Many consumers are hoping that one day they'll be able to ditch their pre-packaged cable services for customized, on-demand, streaming content and connected TVs will play a critical role in this – by accessing media from the Internet, instead of through traditional cable providers. Whether you're looking for a brand new TV or simply looking to breathe some life into your existing set through a streaming set-top box, smart TV functionality is something that should be attractive to many consumers as it will open up your TV to everything the Internet has to offer.