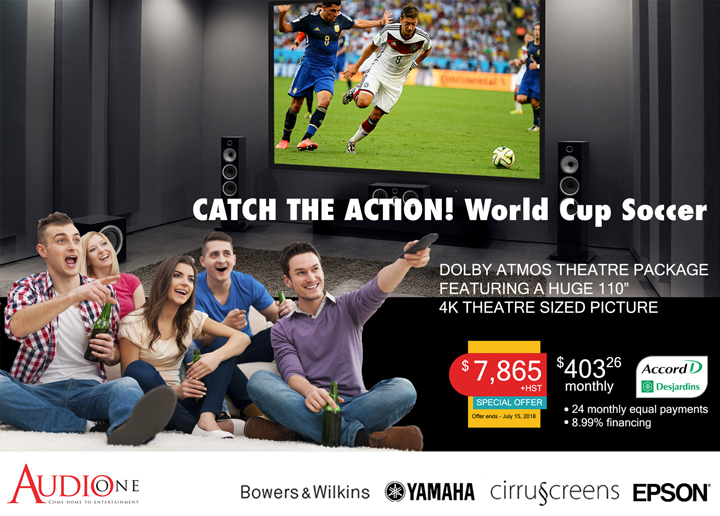 Catch all the World Cup Soccer action in the comfort of your home with a Dolby Atmos theatre package featuring a massive 110" 4K theatre sized picture.
The package consists of an EPSON Pro4040 4K projector, Cirrus 110" fixed frame HD screen, Yamaha RXA770 Dolby Atmos surround sound receiver, Bowers & Wilkins 685s2 front speakers, HTM62s2 center speakers, 686s2 rear speakers, CCm665 in ceiling speakers and ASW610 powered sub-woofer.
All components have been carefully selected for the ultimate entertainment experience.
Regular sale price = $8890 CDN
PROMO SPECIAL PRICE  $7865 CDN
Offer ends July 15, 2018. Prices are exclusive of HST and installation. Financing available through Desjardins Accord at 8.99% financing.
For more details, visit http://www.audio-one.ca/special-package/