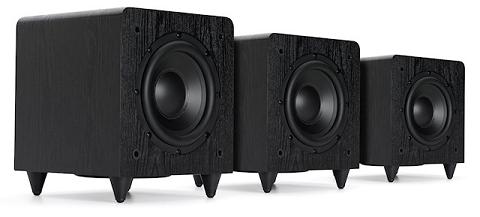 As consumers, we are always looking for more bang for our buck. With Sunfire's recent announcement of their "Live Large With Sunfire" summer promotion on their new Dynamic Series (SDS) subwoofers, buyers may be able to literally achieve this.
The "Live Large With Sunfire" promotion runs from June 1 through to August 31, 2011 and offers buyers a discount or upgrade path. For example, buyers can purchase a Sunfire SDS10 10" sub for the price of an SDS8 8" sub or they can go even larger and purchase a Sunfire SDS12 12" sub for the price of an SDS10 10" sub. The promotion is available only through authorized Sunfire dealers and is limited to a maximum of two subwoofer purchases.
The Sunfire Dynamic Series 8", 10" and 12" subwoofers are available for an MSRP of $400 U.S., $500 U.S. and $600 U.S. respectively.
Look for more details on the promotion at: http://www.sunfire.com