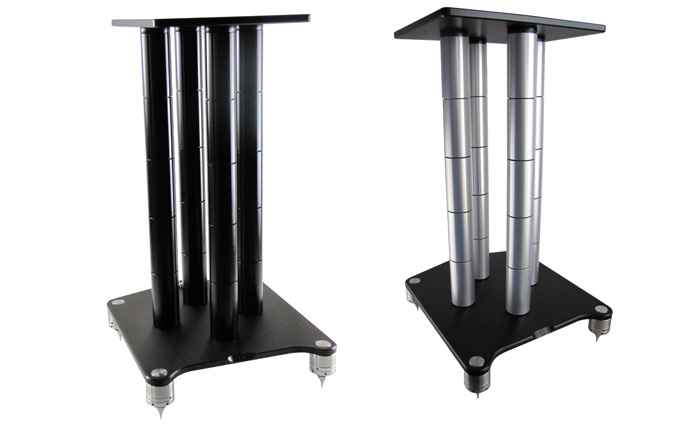 Check out these gorgeous new speaker stands from British manufacturer Track Audio.  The base of the stand is made from tooling spec, high grade aluminium, grained and anodized then fitted with five isolation units making it the most stable stand the company has produced to date. This stand is capable of supporting speakers weighing 175kgs with a top plate measuring 240 x 300mm which can be rotated 90 degrees – making it usable with just about any bookshelf speakers out there.
Each stand is assembled by hand using 125 components, CNC machined from the finest certified materials, sourced in the UK. The legs are diamond turned then anodised in black or silver.
Specifications include:
Top Plate – 240mm wide by 300mm deep or 300 wide by 240mm deep
Base Plate – 390mm deep by 330mm wide
Height – 600mm
Weight – 17kgs per stand
Max Load – 175kgs per stand
Hard floor cones and pin spanners supplied as standard.
Track Audio products are distributed in Canada by Crown Mountain Imports.  For more info, please visit www.trackaudio.co.uk or www.crownmtnimports.ca.
Comments are closed.