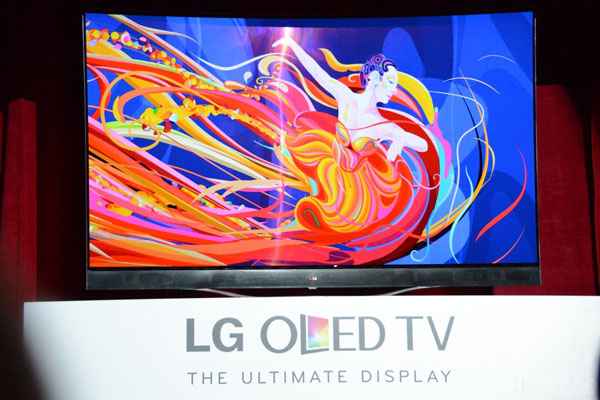 CES is the battleground for the latest and greatest that technology has to offer, and this year Flexible TVs are creating a great buzz on the show floor.  TV giants LG Electronics and Samsung have just unveiled flexible TV prototypes at this year's Consumer Electronics Show in Las Vegas.
LG's prototype is a 77-inch Flexible UHD OLED TV.  By showcasing this TV, LG has become the first TV manufacturer in the world to make three different types of OLED TVs – flat, curved and flexible.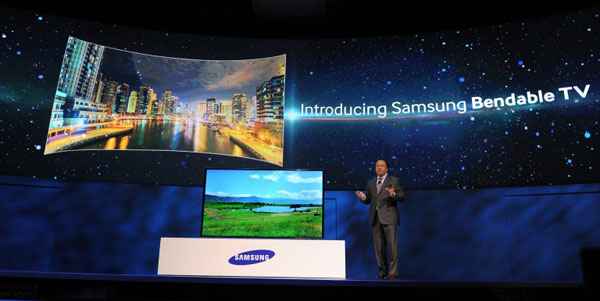 Equally as impressive is Samsung's 85-inch Flexible UHD TV which the company showed off during its press conference.  Samsung also revealed a 105-inch curved Ultra HD LCD TV boasting a 21:9 screen ration and a resolution of 5,120 x 2,160 pixels, which is significantly higher than the 4K standard of 3,840 x 2,160 pixels.
The achievement of manufacturing a Flexible TV is very impressive, and both LG and Samsung hope that showing off such technology will give them an edge in the competitive TV market.  The Flexible TVs can be switched from a flat panel to a curved panel, and flexed to any angle the user desires.  However the cost of production of Flexible TV is much higher than that of flat or curved TVs and hence commercialization of these sets is unlikely at this time.  Nevertheless this technology is paving the way for roll-up screens of the future – and we can't wait 'till they start appearing in various devices!
To learn about other TVs that Samsung revealed at CES 2014, please check out Great New Products Introduced by Samsung at CES 2014