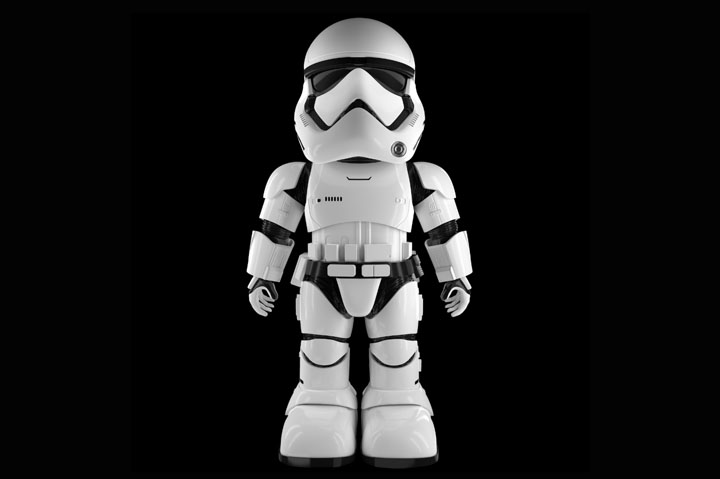 Ubtech has recently added a new robot to its range of robotics products, allowing you to take control of our very own First Order Stormtrooper.  Driven by a smartphone app, this robotic Stormtrooper offers an amazing Augmented Reality (AR) experience, can be controlled by voice commands, and comes equipped with facial recognition.
Set him up in your room and ask him to patrol your space by detecting and responding to intruders.  He is capable of recognizing up to three faces and responding with customized interactions.  The accompanying smartphone app lets you launch attacks via first and third person for an interactive app play / experience.
Details about its capabilities are still a little vague so we'll have to wait until it's officially released to witness its full potential.
Pre-order yours at https://store.ubtrobot.com/