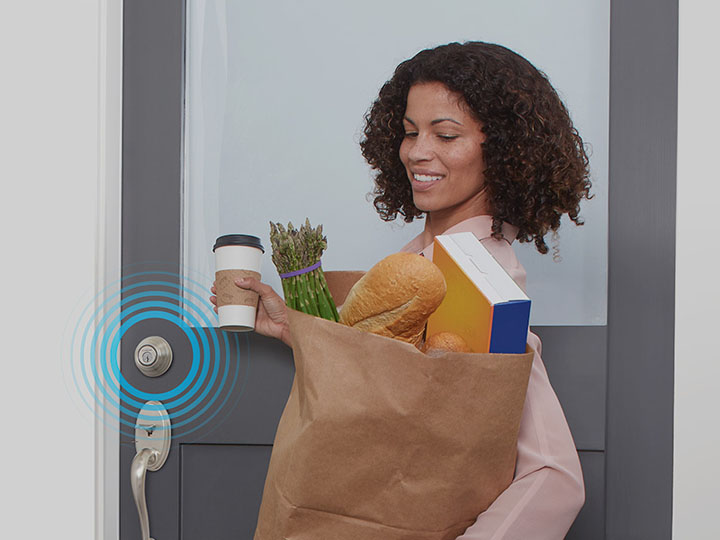 Ever think of smartening up your home?  Then take a look at the expanding Weiser Kevo roster of smart home technology products.
Introduced in 2013, the Kevo product shaped the smart lock category as the industry's first touch-to-open smart lock. Since then, the quickly expanding product line includes Kevo smart locks, a smart lock conversion kit and a remote service upgrade. In addition to product offerings, Weiser continues to diversify Kevo's compatibility with several smart home hubs and product integrations, including If Not This, then That (IFTTT).
Today's Kevo product range includes: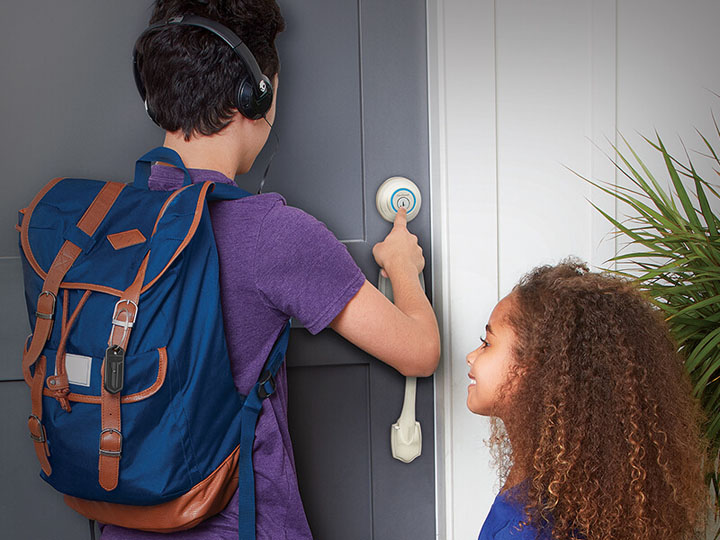 Kevo Touch-to-Open Smart Locks
Kevo Bluetooth-enabled smart locks provide users with the industry's only Touch-to-Open experience. With Kevo, your phone becomes your key, allowing users to lock or unlock the door with the touch of a finger to the smart lock when an authorized device is within Bluetooth range. This patented technology adds a level of convenience unmatched by other smart locks by eliminating the need to fumble for keys.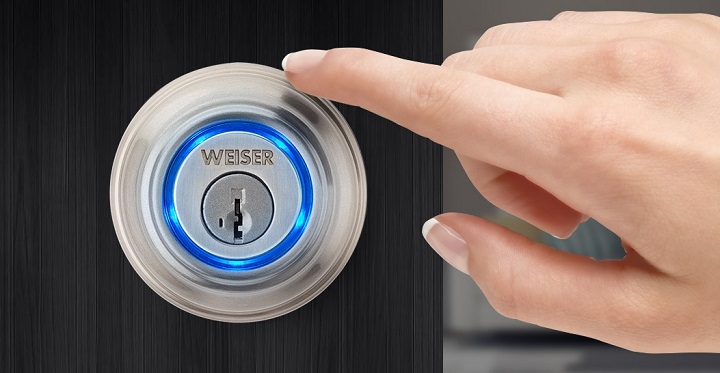 Kevo Convert
Kevo Convert is an easy-to-use conversion kit that transforms Weiser and other manufacturers' deadbolts into smart locks at an affordable price. Simply replace the interior of your current lock with the Kevo Convert and within minutes transform your existing deadbolt into a smart lock.  Kevo Convert gives you the ability to control your existing deadbolt through the proven, simple-to-use Kevo app. Kevo Convert is available for $199.
Kevo Plus
Kevo Plus adds remote access capabilities and enhanced features to Kevo and Kevo Convert. Kevo Plus establishes direct, online connectivity to Kevo, allowing users to lock and unlock Kevo from their smartphones from anywhere in the world. Kevo Plus is a service upgrade for Kevo and Kevo Convert. The upgrade is available through the Kevo app or MyKevo.com for $179.99, with no monthly cost or associated fees.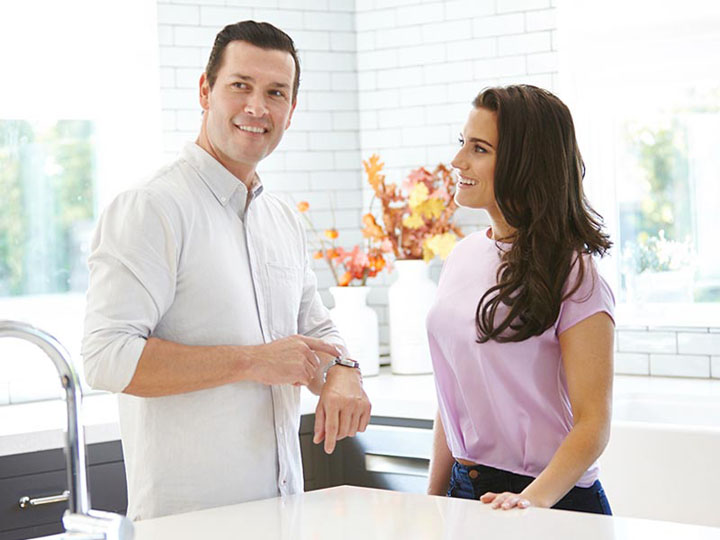 Smart Home Integrations
Weiser engineers its Kevo portfolio so its smart locks and conversion kits integrate with a wide range of smart home products, ensuring homeowners can easily configure a smarter home.
· Android Wear: Lock or unlock Kevo directly from an untethered Android Wear device, like Moto360 smart watch, for on-the-go convenience.
· Honeywell Total Connect Comfort Wi-Fi Thermostats:Seamlessly connect Kevo to compatible Honeywell thermostats to enable greater energy saving potential with each lock or unlock of Kevo.
· IFTTT: Build applets on IFTTT that trigger actions with other smart home devices in the home upon locking or unlocking Kevo smart locks and smart lock conversion kits.
· Nest Learning Thermostat: Trigger home temperature adjustments and energy savings with Nest Learning Thermostat by locking or unlocking Kevo.
· Ring Video Doorbell: Sync Ring and Kevo to see and speak with guests at the front door via the Ring app, then unlock Kevo, all from a smartphone.
· SkyBell HD Doorbell: Kevo is the first smart lock to directly integrate with Skybell, allowing homeowners to unlock the door for guests direct from the Skybell app.