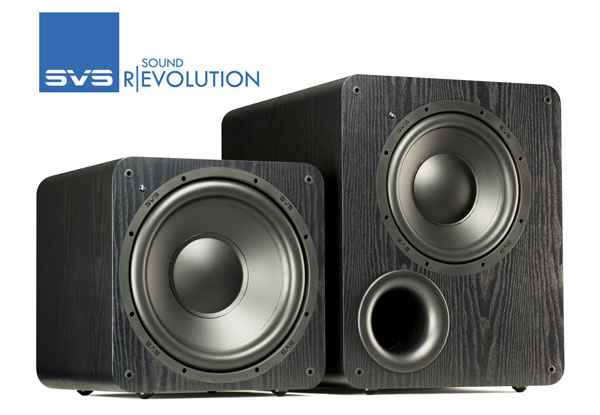 This giveaway is brought to you by TAVES 2013 coming this November!!

Nobody likes wimpy subwoofers that make all bass notes sound like the same note.  A real subwoofer should produce a deep, tight and well articulated bass.  That's why the Toronto Audio Video Entertainment Show (TAVES) has teamed up with SVS Sound to outfit two lucky winners with a subwoofer.  One winner will receive the SB-1000 model and the second winner will be a proud new owner of the PB-1000 model.  To enter your name for this giveaway, CLICK HERE to jump to the TAVES Facebook Page!
About the SVS SB-1000 Subwoofer
The SB-1000 is a little powerhouse that comes in a truly compact enclosure, measuring just 13" on all sides.  Its bass performance however seriously defies its puny dimensions thanks to the long-stroke 12″ driver and a powerful 300W (720W peak) Sledge DSP amplifier.
About the SVS PB-1000 Subwoofer
The PB-1000 is a slightly larger brother of the subwoofer above, offering a ported design that's capable of reaching an incredibly deep bass extension of 19Hz.  Its amazing performance comes from a long-stroke 10″ woofer, a powerful 300W (720W peak) Sledge DSP amplifier and a high-flow 3.5″ port.
For more info about SVS Sound products, check out www.svsound.com