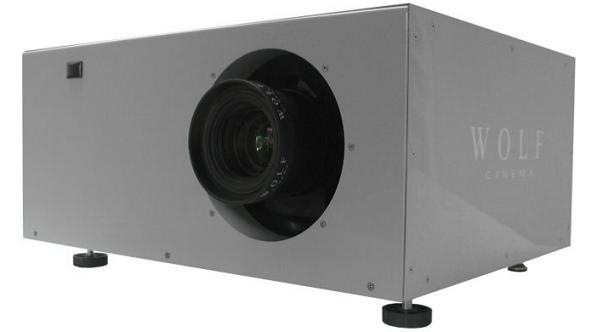 Wolf Cinema has just announced that they have begun shipping their latest two flagship models of their Reference series of 2D/3D theater projectors. The two new models are the REF-700 and REF-1000 3D projectors.
Both models employ modular Cermax xenon arc lamps, three-chip DLP light engines and a choice of six high-contrast VariScope primary lens packages.
Also included is Wolf's advanced video-processing system with custom film algorithms, optional cinema Triple-Flash 3D imaging technologies and custom 3D glasses.
The projectors also include cooling infrastructure for extended projector and lamp life.
The company's i-Box design uses high-velocity air flow directed throughout the chassis and over all critical system components to allow for most custom installations and longer component life..
The VariScope memory lens system enables viewing a wide variety of TV and film content without the need for external anamorphic lenses. The technique accesses a wide range of popular aspect ratios [from 16:9 all the way up to CinemaScope 2.35/2.40:1] and stores them in memory for quick access via the projector's IR remote or RS-232 control scheme.
The Reference projectors can be ordered as either 2D-only projectors, or configured as Full 3D HD imaging systems, with the 3D editions boasting the very latest in TripleFlash imaging technologies for ultra-smooth, ghost-free performance. A near-field 3D emitter and four pairs of custom 3D glasses are included with each REF 3D edition.
The REF-700 and REF-1000 are now shipping with MSRPs starting at $75,000 U.S. Look for more details at: www.wolfcinema.com.