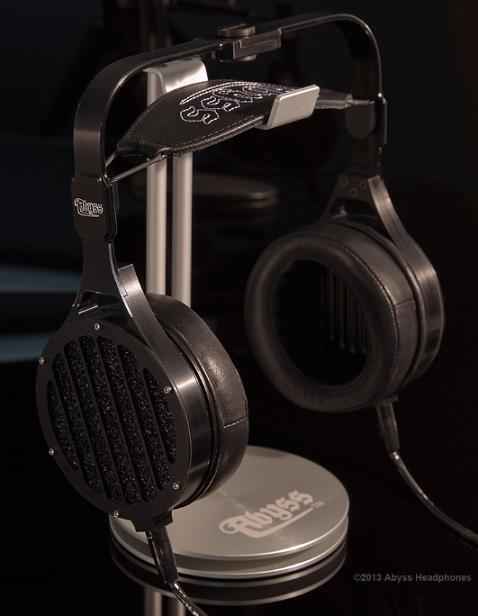 Abyss is a new JPS Labs division that focuses on headphone products.  The new flagship model for the company is a highly-advanced planar magnetic headphone that has a simple alpha-numeric name i.e. the AB-1266. 
Key features:
? Made in USA
? Rigid chassis with side frames and adjustable two piece headband with all components machined from solid aluminum.
? Integrated resonance control for minimal added coloration
? High quality anodized finish with bare aluminum accents
? Planar magnetic transducer without a rear magnet structure thus, eliminating reflections and promoting a more open sounda completely open sound. Matched driver pairs
? Unique custom made high power neodymium magnets with optimized slot pattern.
? Low carbon steel front baffle with integrated resonance control.
? Unique breathable aluminum sides acoustically tuned to our planar diaphragm for completely open sound.
? High quality soft lambskin ear pads provide comfort and finely tuned acoustics. Unique adjustability allows for varying head shapes.
? Padded leather headband with head movement isolation, Abyss embroidered logo.
? Dual balanced 8 FT (2.5 meter) XLR cable set and 1/4″ (3.5 mm) cable Y-adaptor custom made by JPS Labs for Abyss.
? Heavy leather man-bag-style carry case with extra room for a portable amp/DAC for a completely portable high resolution playback system.
? Felt lined wooden box touting the Abyss Headphones logo secures all of the above.
? Heavy aluminum headphone stand laser engraved with the Abyss logo for easy storage and always ready to play.
? Laser engraved main components for collectability
Specifications:
? Frequency Respones: 5 Hz to 28 kHz
? Impedance: 46 ohms nominal (non-reactive)
? Sensitivity: 85 dB
? Distortion: Less than 1%; Less than 0.2% through ears most sensitive range
? Weight: 660 grams (without cable)
The new Abyss AB-1266 headphone will beign shipping this May at a MSRP of $5,495 U.S.  Look for more details on this product at: www.abyss-headphones.com.