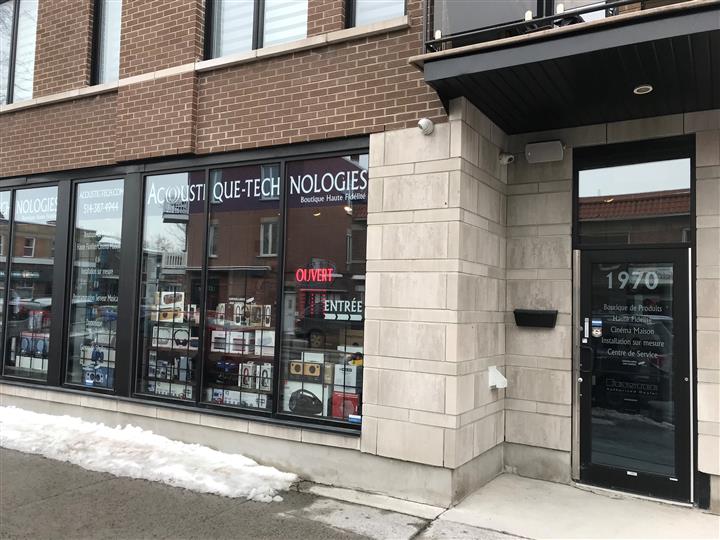 Acoustic Technologies is a beautiful audio / video store located in the distinctive Rosemont neighbourhood of Montreal, an area beaming with culture and great shopping. Although the store first opened its doors in 2014, store President Joe De Melo and his team, have been serving audio and video enthusiasts since 1999 by offering custom installation services, custom cable assembly as well as repairs of high-end audio and home theater products.
Today Acoustic Technologies offers a fabulous selection of audio and video products, suited for audiophiles, home theatre enthusiasts as well as casual music listeners and movie watchers. Its product offerings range from niche boutique brands to large established brand names. Their staff is personable, knowledgeable and always happy to play an engaging demonstration for you.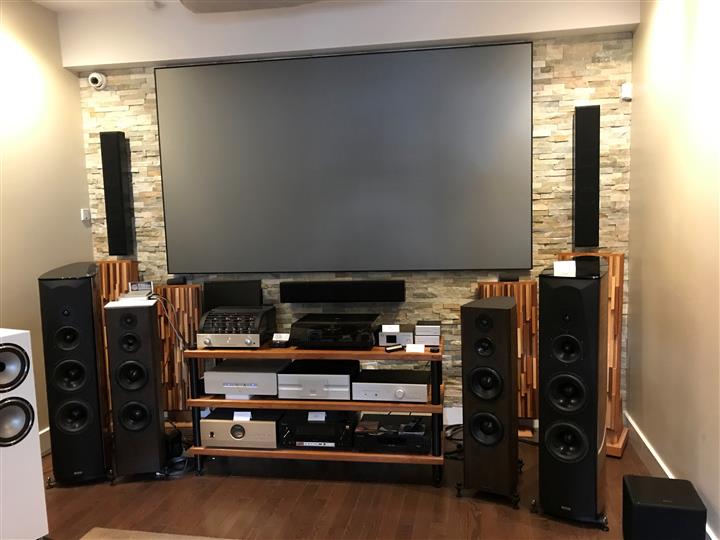 Next week, from March 22-24, Acoustic Technologies will highlight a number of exciting new products at the Montreal Audio Fest, alongside some of the most popular brands the store carries. As part of their display, you'll find some great new products including Mobile Fidelity turntables and records, Quad electronics, Bluesound streaming products, PMC speakers, Pioneer Elite electronics, House of Marley wireless speakers and a Kirmuss Audio record cleaning machine.
Some of the stand-out new products on display / available for purchase at the show will be: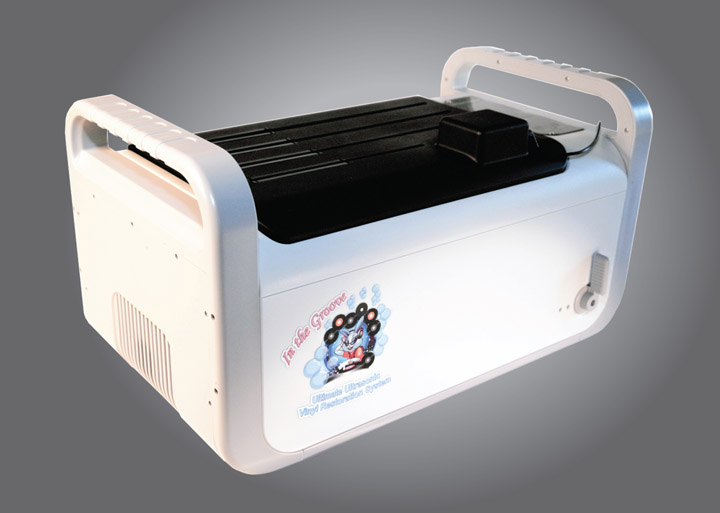 We actually just reviewed the Kirmuss Audio record cleaning machine a few days ago – you can check out our review of this amazing product here (it's must-have accessory for all record collectors!):
Be sure to look up Acoustic Technologies at the upcoming Montreal Audio Fest (March 22-24) – they will be located in booth MK2 – and offer "show special" prices on lots of different products!
Acoustic Technologies is located at 1970 Beaubien St. East, Montreal, QC, H2G 1M1.
You can contact them at 514-387-4944 or info@acoustic-tech.com.
And of course you can check out their online shop at www.acoustic-tech.com