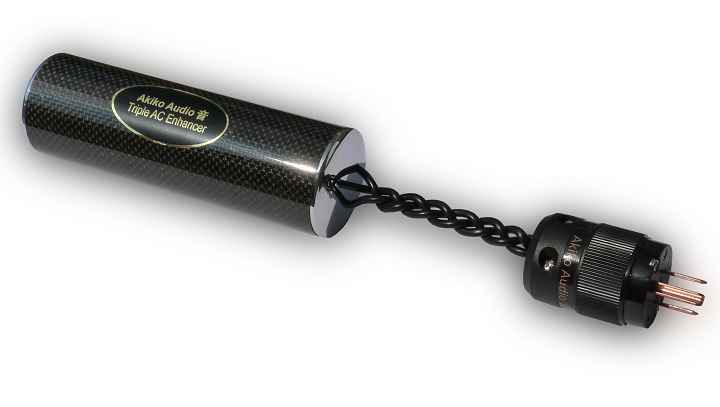 Akiko Audio has just introduced their new Triple AC Enhancer product.  Akiko Audio affirms that negative influences of high frequency RFI-EMI radiation are more significant than many music enthusiasts and even audiophiles may believe.  Reducing RFI-EMI, which amount to high frequency noise / interference results in an immediate audible improvement in the rendering of music.  The Triple AC Enhancer does just this, reduces RFI-EMI and thus, provides a cleaner, more natural and pleasant sound to any system it is used with.  
Using the Triple AC Enhancer is as simple as plugging the provided Akiko Audio Gold connector into the power strip or wall socket that the audio system is connected to.  
The new premium model Triple AC Enhancer is now available from Akiko Audio directly or thorough authorized dealers at a European price of € 295.  Look for more information on this and other Akiko Audio products at: www.akikoaudio.com.
Comments are closed.