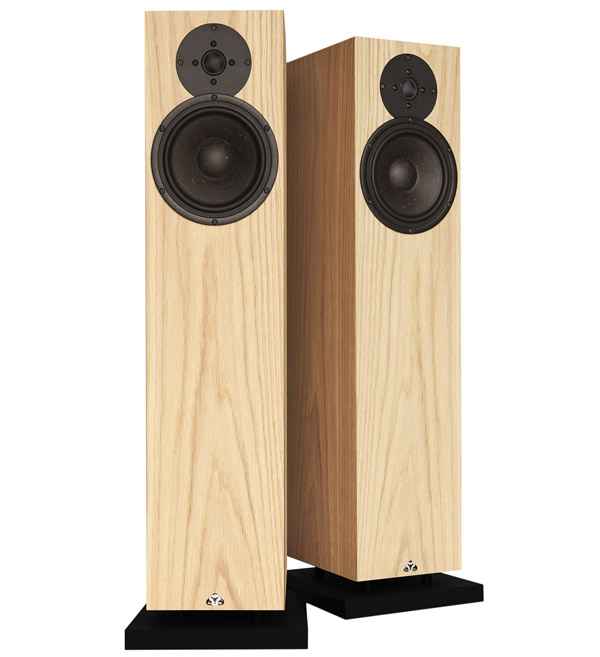 The new X3 from Kudos is a follow-up to the company's highly successful Kudos X2 'baby floorstander'.  Thanks to its larger size and brand new driver, it promises an extended bass and higher dynamic range.
The new X3 uses the same high quality tweeter as the X2, but marries it with a new 18cm main driver. The main driver's cone is made from a mixture of paper and reed fibres which combines inherent stiffness and natural damping with light weight and therefore improves transient and dynamic response, as well as overall clarity. A copper-clad aluminium voice coil and copper shorting ring further enhance transients and dynamics and reduce distortion, increasing transparency. A cast chassis gives the main driver optimal stability.
Both drive units are of exceptional quality, manufactured exclusively for Kudos by Norwegian specialists SEAS and specifically designed for the Kudos loudspeaker range.
Excellent integration between the two drive units allows the use of a low order, high quality crossover for minimal electrical interaction with the signal. All internal wiring features The Chord Company's Sarsen loudspeaker cable, selected through extensive testing of a range of alternatives.
The X3's cabinet is constructed from 18mm high density MDF specifically chosen for its acoustic properties, and is carefully tuned to minimize cabinet colouration and time smear. The reflex port is situated on the bottom of the cabinet so that the plinth then provides a fixed boundary gap for the port to work optimally, as well as providing additional stability.
The X3 uses many ideas first implemented in Kudos' flagship 'Titan' and 'Super' models.  It is designed to be easy to drive and to position within a room, and to bring out the best in a wide variety of music.
Available in a range of beautifully finished real wood veneers, the X3 holds true to Kudos' philosophy of clean lines and simple, understated styling. It uses its extra size to add improved loudness capability, bass extension and greater scale of presentation over the X2, with an even more articulate and expressive midrange and a similar open and subtly detailed treble.
Hear the Kudos X3 loudspeaker for the very first time in its North American debut at TAVES 2014, this October 31 – November 2, 2014 (www.taveshow.com).
Technical specifications
Main driver:                                Kudos 18cm unit with cast chassis, paper/reed cone, 39mm voice coil and copper shorting ring
Tweeter:                                      25mm Kudos soft dome
Sensitivity:                                   88dB
Impedance:                                8 ohms
Frequency response:              30Hz – 25kHz "AIRR" (average in-room response)
Dimensions:                                845mm (h) x 190mm (w) x 250mm (d)
For more info, please visit www.kudosaudio.com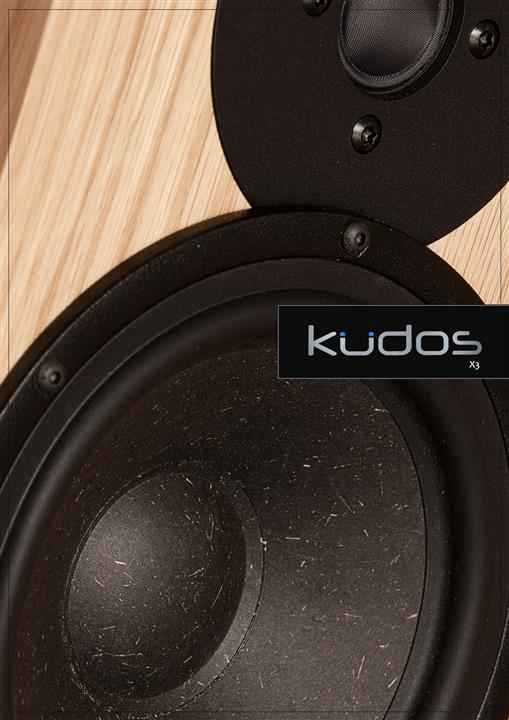 Comments are closed.