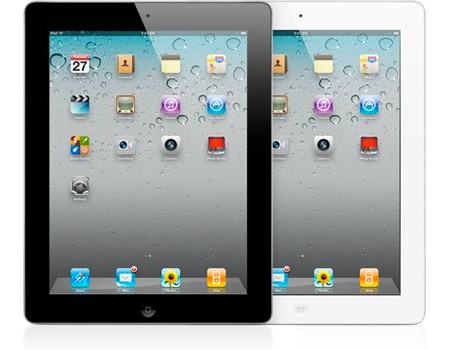 According to analysts the Apple iPad 3 will be released in early March and although the company is as secretive as always about the details of the new tablet, analysts expect the new tablet to offer a new higher-resolution screen called the retina display (among other new features).  The new 9.7 inch display is said to have a very dense resolution of 2048 x 1536 pixels.  Other unconfirmed reports say that the new model is expected to feature the powerful A6 quad-core processor, a new longer lasting battery and a thinner, lighter design.
But now, according to ABC News, a prediction of a smaller screen iPad has also surfaced from Ezra Gottheil, an analyst who follows Apple for Technology Business Research Inc. 
The iPad 2, with its 9.7 inch display, is currently dominating the tablet market but other manufacturers like Samsung and Lenovo have apparently done well with cheaper, smaller sized tablets.  Although Amazon has not released any sales figures, the company's Kindle Fire eBook reader has also been doing very well.  Strategy Analytics, a market research firm, reported that the iPad's share of the tablet market fell to 58 percent in the fourth quarter of 2011, from 68 percent a year earlier.
The Amazon Kindle Fire has a 7 inch screen and much lower processing power than the iPad but its $199 price point makes it a very attractive alternative to the iPad which starts at $499.
If a smaller iPad is in fact in the works, Gottheil says that we could see it released later this year.