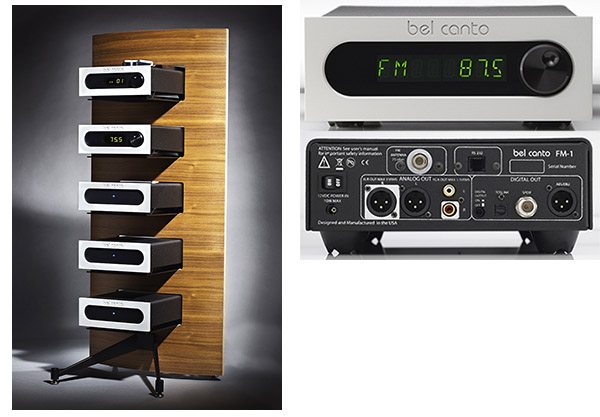 A famous lyric goes, "video killed the radio star"…but a couple decades out and I'm not quite sure that's happened.  Personally, I still love to listen to the radio, so new products in this space still get me excited.  Like this one from Bel Canto Design, Ltd: 
 Bel Canto just recently announced their FM1 Tuner.  Improvements have been made to provide superior RF performance, rejecting interference using digital IF processing.  The new FM1 incorporates adjustable soft mute, stereo blend, auto-calibrated digital tuning, and FM stereo processing.  Digital signal processing (DSP) allows precise pilot rejection, selectivity, and unmatched audio quality as the digital IF section operates at 24-bits. The FM1 has a digital output for channelling through a DAC, as well as analogue outputs that leverage Bel Canto's DAC architecture.
 With a digital processor for the European Radio Data System (RDS) and the North American Radio Broadcast Data System (RBDS) you can get station identification and performance information via the 8-digit alphanumeric display. 
 More details can be founds at:  http://www.belcantodesign.com