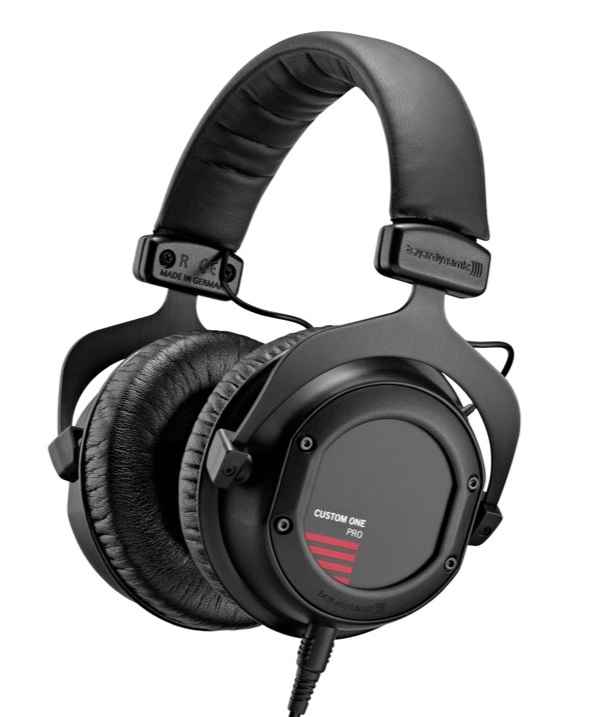 Beyerdynamic has just introduced its new Custom One Pro Plus Headphones – the "PLUS" reflecting additional features and more options for customizing its appearance.  
The headphones come with two connection cables that let users replace the standard plug-in supply line, including a 6.3 mm (1/4") jack adapter, with the series' standard headset cable that facilitates hands-free phone calls or online gaming.  With a single-button remote control in the cable calls can be answered or music play paused – works with all current Apple devices and most Android devices.  Using an optional Custome Headset Gear, the headphones can be transformed into a professional headset for even better voice performance. 
Users can pick out more than just the cables for the Custome One Pro Plus – the headband, ear cushions, rings and covers of the earcups can be swapped to match personal taste.  Included are 16 rugged plastic covers allowing users to put together their own look, with everything from an iconic TV test pattern from the 80s, graffiti art, leopard print or the hashtag #happy.
The Plus also offers the legendary CustomSound Sliders, variable bass reflex vents on the earcups that allow users to regulate the amount of bass in the music. Users can change the sound profile of their headphones to suit any musical style – from intense beats to balanced reference monitoring and back via adjustable ports.
The new Beyerdynamic Custom One Pro Plus headphone will be available in mid-January 2015, with pricing yet to be announced.  Look for more information online at http://www.beyerdynamic.com/.
Comments are closed.