An Introduction to Monitor Audio's 'Award Winning' Compact Speakers
Monitor Audio is a speaker manufacturer perhaps best known for its award winning and high valued big box speakers. But what do you do when you do not have the space for these larger speakers? Well rest easy, as Monitor Audio uses the same award winning technology in a wide range of bookshelf loudspeakers, offering a solution for almost any room or décor, so you can enjoy audiophile sound quality regardless of the space.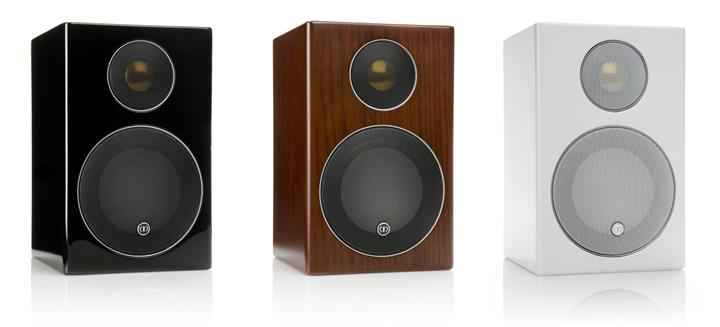 Radius 90
The third generation Radius Series features the award winning Radius 90 hi-fi mini monitor. The Radius 90 incorporates a 4" C-CAM bass driver and 1" C-CAM tweeter for a tuneful, controlled and powerful sound in pairs or combined as front and rear speakers in an AV system along with the 200 or 225, and the 380/ 390 subs. Use the optional MASM speaker mount or any standard wall bracket for wall mounting via the 90's single point fixing. Optional floor stands expand the installation possibilities still further.
"…a wonderfully fast, engaging and incisive sound."
"The end result is a little loudspeaker that's quite simply big audio dynamite!"
–       David Price, Hi-Fi Choice
MSRP: $549 /pair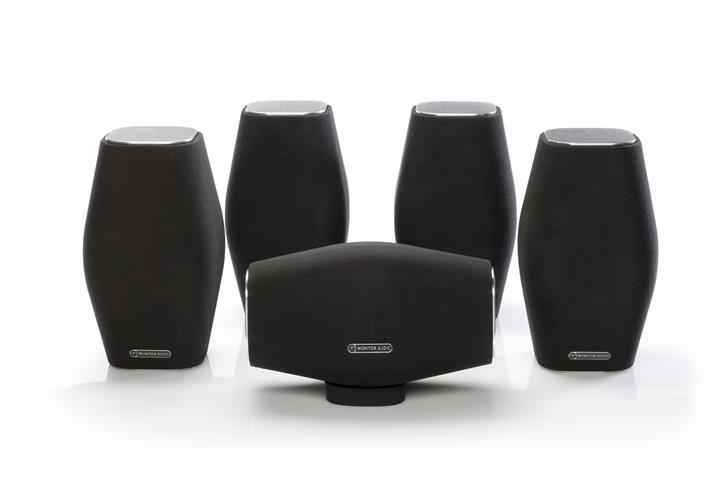 MASS 5.0 System
Delivering the explosive charge of the latest hi-def movie soundtracks is the diminutive MASS home cinema system. Its sculpted, space-efficient design is packed with technology and easy-installation features, along with a specially developed 1" C-CAM tweeter and a 4" C-CAM mid-bass driver. Monitor Audio's MASS system offers jaw-dropping audio dynamics with décor-friendly styling, making the introduction of high quality home cinema sound into any living space a simpler and more satisfying experience.
"Big, bold, bombastic sound from a relatively small and quite affordable package."
–       Dennis Burger, Sound & Vision
MSRP: $699 (for complete 5.0 system) or $349 /pair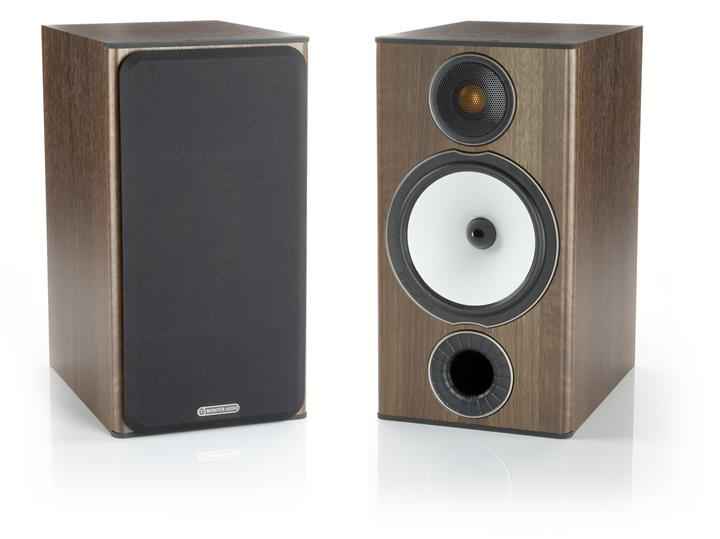 Bronze BX2
The BX2 develops the considerable talents of its award-winning BR2 forerunner to a new intensity. Improved crossover and driver designs combine to re-calibrate the capabilities of an acknowledged class champion, bringing greater dynamic expression, mid-range clarity and lower distortion to lovers of music and film sound. Loaded with a 6 1/2″ C-CAM bass-mid driver and 1″ C-CAM tweeter, the BX2's high quality cabinet features unobtrusive dimensions, making it very easy to position, even in smaller rooms. Compact in size, but equipped to reproduce sound of immense stature and detail, the BX2 is Monitor Audio's new definitive budget blockbuster.
"…the longer I listened, the more impressed I became by their unforced musicality and easy, natural dynamics."
–       Daniel Kumin, Sound & Vision
MSRP: $599 /pair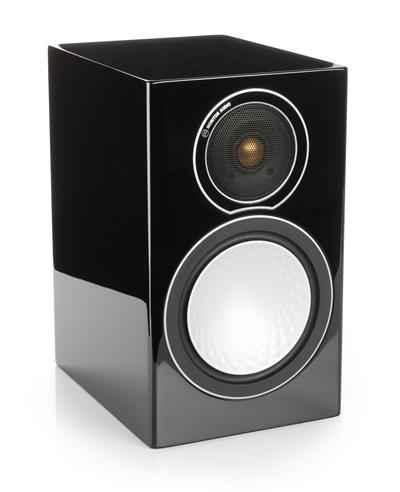 Silver 1
The super compact Silver 1 offers a single 6" C-CAM mid-bass driver featuring dimpled RST cone technology in a classic two-way monitor configuration. Size-defying high output and dynamic delivery make the Silver 1 the ideal choice for small to medium rooms in two-channel stereo or multi-channel cinema systems. Silver Series is the # 1 selling range of Monitor Audio loudspeakers around the world!
MSRP: $899 /pair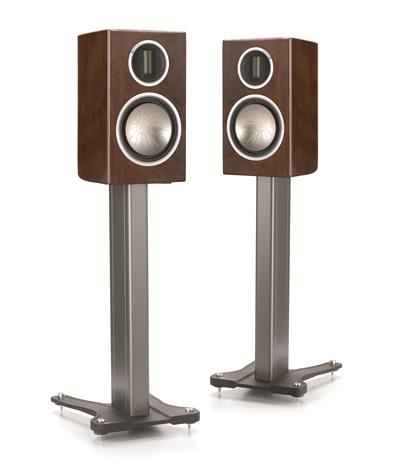 Gold GX100
The GX100 is a larger 2-way stand mount speaker featuring a 6.5″ RST bass driver and C-CAM ribbon transducer. Operating with the performance of a typical 8″ driver, its proprietary 6.5″ design provides higher overall efficiency with dynamic headroom to deliver impressive bass extension and control. The GX100's uncomplicated 2-way configuration renders complex material with tonal accuracy and perfect timing. It may occupy the space of a stand-mount speaker, but the GX100 sounds like a reference floor-stander. Optional, dedicated floor stands are available.
"The soundstage was enveloping and engaging…"
"The overall sound signature is energetic and precise with weighty bass."
–       Suave Kajko, CANADA HiFi
MSRP: $2,495 /pair
See your local Monitor Audio retailer for more details or visit www.monitoraudio.ca
Comments are closed.