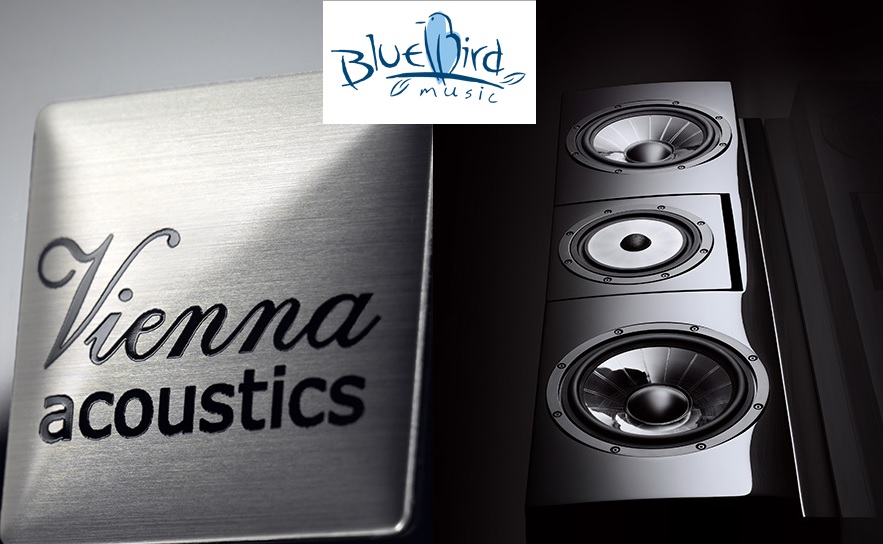 Bluebird Music has just announced that it has been appointed as the exclusive distributor for Vienna Acoustics in North America. A true European product, Vienna Acoustics' loudspeakers have been hand-built in Vienna, Austria since 1989 and are best known for their authentic, natural, musical sound; outstanding fit and finish, and exceptional value.
According to Jay Rein, president of Bluebird Music, "Since 1999, Bluebird Music has imported high-quality two-channel audio products that truly bring something special and unique to a crowded audio marketplace. We are thrilled to now be working with Vienna Acoustics; a highly respected and prestigious brand, and we have exciting
plans to further raise the profile of the brand in USA." Rein and Maria Gansterer, CEO of Vienna Acoustics, will be at January CES in Venetian room 35-207; a room shared with Chord Electronics and Audeze headphones. Rein and
Gansterer will demonstrate Vienna's flagship loudspeaker, The Music, with a Chord Electronics reference system wired with Kubala-Sosna cables. Both Rein and Gansterer will be available to meet privately with any dealer wishing to schedule an appointment.
Vienna Acoustics' most popular range of speakers is the Concert Grand Series which includes three floor-standing models, a book-shelf, two center channels and sub-woofer. A range of premium finishes are offered and prices range from $2,000 to $10,000 U.S. Vienna offers a high-end range of reference speakers, the Klimt Series, priced
from $16,000 to $33,000. Finally, Vienna Acoustics offers installers high-quality, innovative on-wall and in-wall speakers with prices at roughly $1,200 per speaker.
For more about Vienna Acoustics please visit: http://www.vienna-acoustics.com