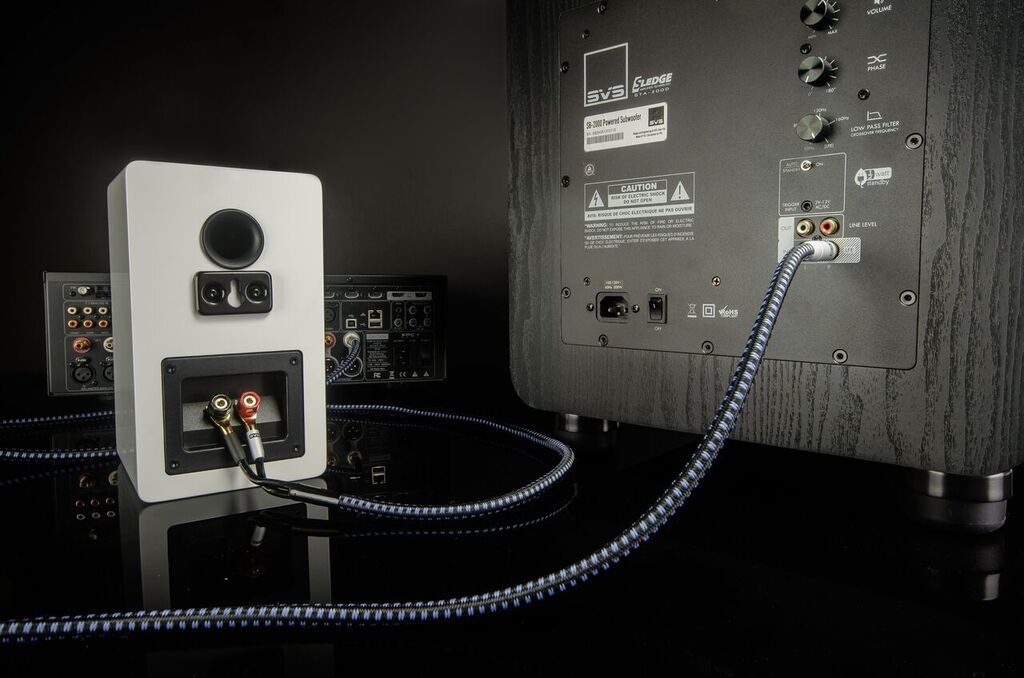 SVS has just launched their SVS SoundPath Audio Accessories line, which will include a full complement of cabling, terminations and other sound optimizing accessories. The new SoundPath line aims to provide high performance at an affordable price. Currently, the SVS SoundPath Audio Accessories line consists of five premium audio accessory solutions to help users connect and perfect the performance of speakers, subwoofers and AV components. The new line includes:
SVS SoundPath Subwoofer Isolation System
The SVS SoundPath Subwoofer Isolation System improves bass performance while sharply reducing bass output transferred through floors and walls, making you a better neighbor. The optimized elastomer feet de-couple a subwoofer from the floor, creating tighter, more precise and immersive bass you can feel, while cleaning up distracting room-based artifacts and preventing low frequency sound waves from bothering neighbors or housemates in adjacent areas. The SVS SoundPath Subwoofer Isolation System works with nearly any brand or model of subwoofer and many AV components as well.
SoundPath Interconnect Cable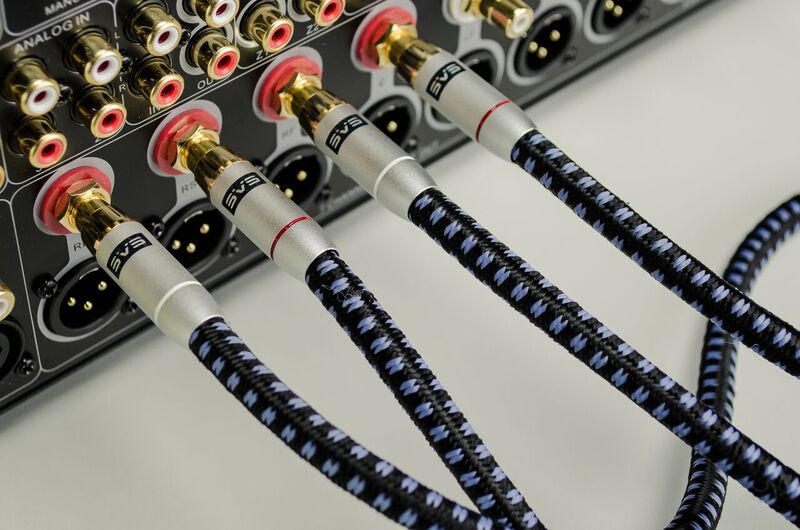 SVS SoundPath Interconnect Cables maintain pristine signal purity and provide noise rejection under all conditions so audio systems can reach their true performance potential. The new interconnects have a hefty, high-end feel and feature pure copper conductors with 24K gold plated brass connectors and a precision-engineered five-layer dielectric insulation system to reject RF and electromagnetic interference.
SoundPath Ultra Speaker Cable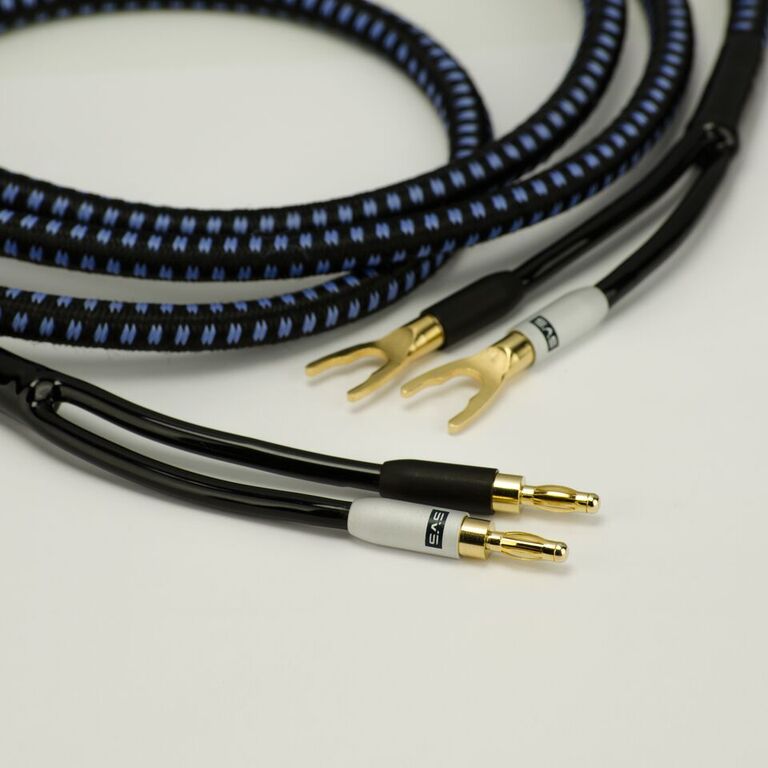 SVS SoundPath Ultra speaker cables are built without compromise using the same materials, design standards and fabrication techniques as the best speaker cables in the world. The cables are expertly soldered and custom terminated by hand in Ohio to any length desired with choice of hand-soldered 24K gold plated copper spades, 24K gold plated copper banana plugs, or a mix of both if spades are preferred for speakers and banana terminals for amps or receivers.
SoundPath One Speaker Cable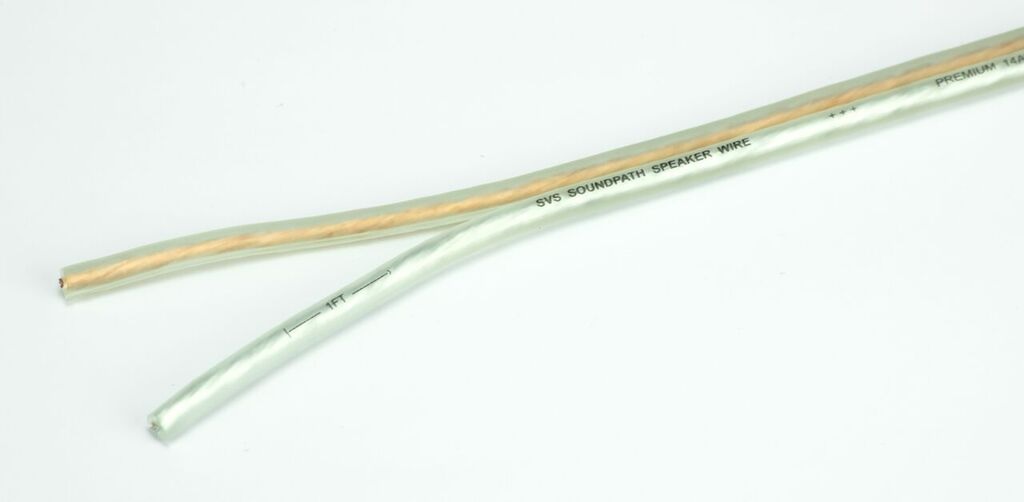 SVS SoundPath One Speaker Cables employ high-end materials, expert fabrication techniques and clever design elements to provide a far superior alternative to bulk speaker wire or cable, at a highly competitive price. The 14 gauge stranded speaker cable offers great fidelity and outstanding noise rejection with excellent durability and comes in 50 or 100 foot spools.
Soundpath Speaker Cable Terminals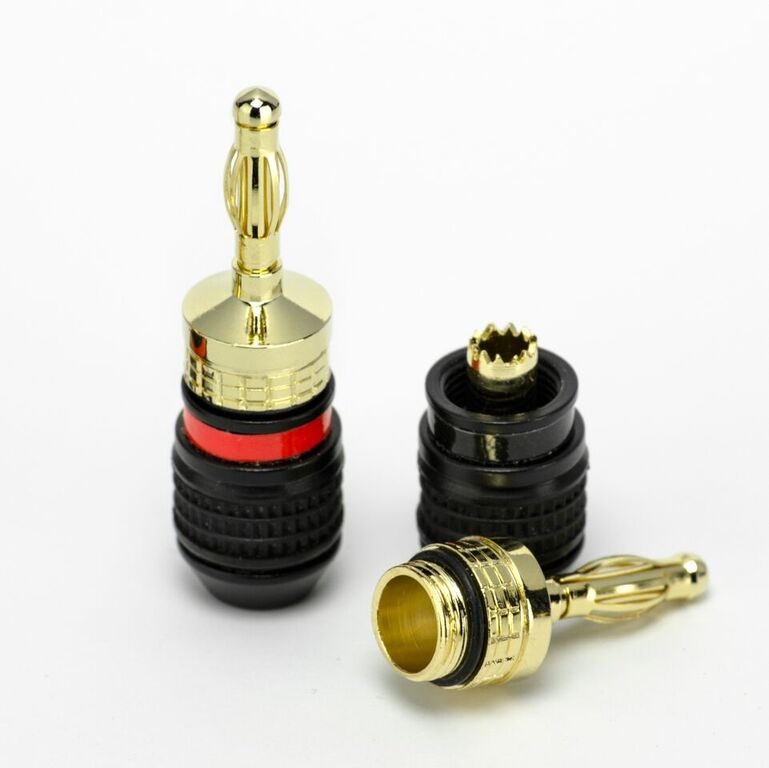 SVS SoundPath Speaker Cable Terminals are expertly designed to work with all speaker models. The 24K gold plated brass spades and banana terminals were exhaustively tested and configured for the best possible grip and most surface area contact with a wide range of bare wire and speaker terminals. Excellent for use with SVS SoundPath One Speaker Cable, or those from other brands, these banana plug and spade terminals are extremely affordable, easy to assemble and provide perfect signal transfer at the point of contact with your speakers.
SVS SoundPath audio accessories work with any brand of audio gear as well as the company's existing speakers and subwoofers. SVS currently manufacturers two full speaker lines, the Prime and Ultra Series, as well as a range of sealed, ported and cylinder subwoofers. For more information, please visit: http://www.svsound.com