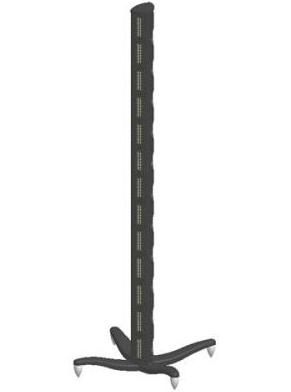 Bob Carver, LLC has just announced a radically new Amazing Line Source (ALS) Speaker to be debuted at the Axpona Trade Show in Florida, this March.
The new ALS is claimed to present a huge and majestic soundstage that extends well back and much wider than the speakers themselves.
A line source speaker is simply a speaker that extends from near floor to near ceiling, so that the speaker to room boundary is imperceptible to the listener.
ALS Preliminary Specifications:
Height: 8 Feet
Cabinet: 1 piece extruded aluminum cabinet
Number of front firing 8" ribbons: 13
Number of side firing 4" high excursion drivers: 22
Rated Power: 2,000 watts
SPL: 121 dB
Sensitivity: ?96 dB
The ALS will have a MSRP of $22,000 U.S. and will ship in May 2012. Look for more details at: www.bobcarver.com.